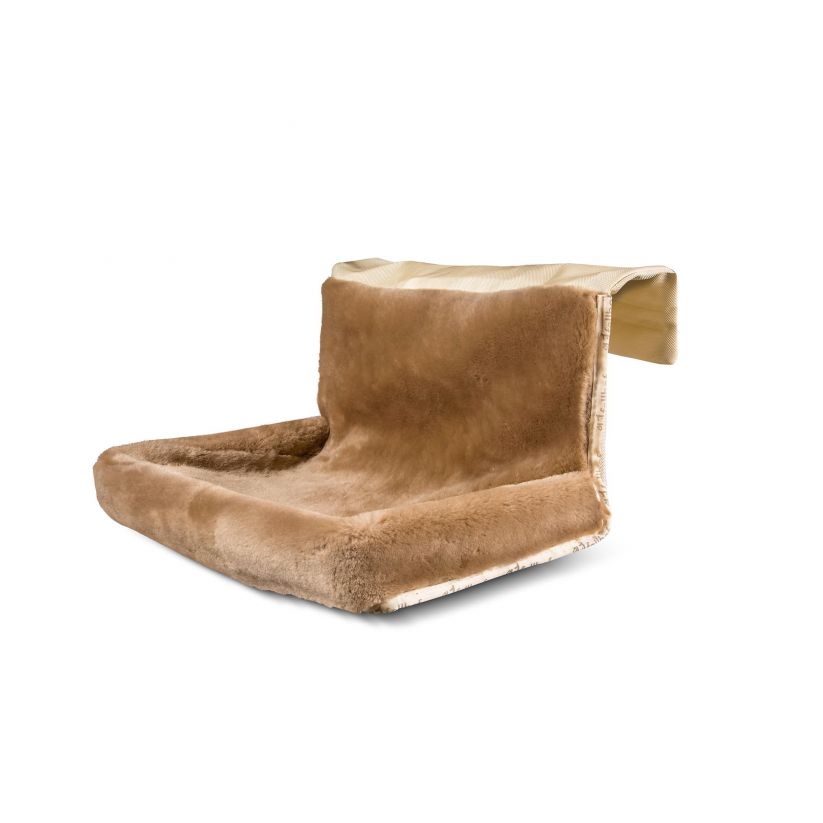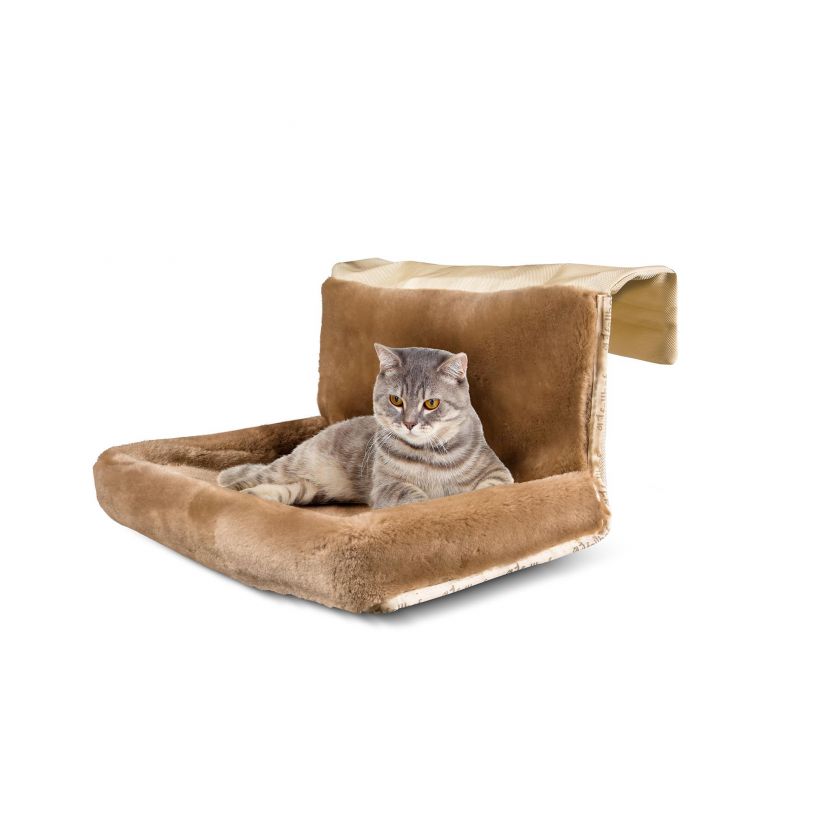 Cat Radiator Bed
€49.90
%
€79.90

incl. VAT excl. shipping costs
Cheapest price (30 Days) €49.90
Click & Collect available
No Click & Collect
Ready for pickup:
Fellshop Wien Mariahilfer Straße 2.0
Fellshop Salzburg Getreidegasse
Fellhof Einkaufswelt in Hof bei Salzburg
Ready for pickup in 3-5 business days:
Fellshop Wien Mariahilfer Straße 1.0
Fellhof Shop Wurzelstock Lienz
Fellhof Shop Innsbruck
iKuh Hirschegg-Kleinwalsertal
Available, ready for shipping 1-3 days
14 days right of withdrawal
Cat radiator bed

Cats sleep a lot. And they love to snooze in cosy spots in all kinds of places. If you want to create a particularly comfortable place for your cat to rest, we recommend our hanging cat bed with lambskin. Your furry friend can curl up comfortably in it, whatever their preferred sleeping position.

Soft hanging cat bed

Comforted by the natural lambskin, your pet lies in its favourite place. In winter, the radiator makes things even more cosy warm.
This comfortable hanging cat bed has an adjustable hanger (7-12 cm) so you can use it for radiators and also sofa backs and arms. Cats simply love cosy spots to curl up in. This bed's flexible surface adapts to the shape of your cat's body and is pulled into shape by their own weight. Cuddly and with lots of contact with the natural lambskin, your cat will love resting here! This is sure to become their favourite place for a cat nap. And in winter, the heat from your radiator provides extra warmth.

The cosy lambskin surface is made of 100% natural lambskin. The back is made of durable canvas that you can easily open – either to adjust the width or to wash the lambskin cover.
With a size of 46 x 26 cm, this bed is ideal for cats up to about 7 kg.

Raised edge and natural lambskin reduce stress
The raised edge of this soft, fluffy cat bed and the slight pressure created by the cat's own weight is like a loving hug for your cat. This has a calming effect on cats. Plus, the natural lambskin is reminiscent of their mother's fur and ensures a distinct feeling of comfort and peace for your pet.
Buy your soft hanging cat bed online

This soft lambskin cat bed is a hygienic place for kitties to sleep – and is sure to become their favourite spot in no time. Its beautiful design also matches all types of home decor.

Cats love natural lambskin
Natural lambskin is an all-rounder. It is perfect for creating a cosy spot for cats. It is temperature-regulating, moisture-regulating and breathable, making it a comfy place for cats to sleep year-round. Lambskin acts like an air conditioner – it warms in winter and prevents heat from building up in summer. Plus, it is a durable, natural material. Self-cleaning, dirt-repellent and easy-care, lambskin has everything a hygienic surface for cats needs.

The soothing warmth of lambskin is especially soothing for pets with arthritis and other rheumatic issues.

Overview of our cat radiator bed with lambskin

OEKO-TEX® LEATHER STANDARD certified
100% lambskin
Cushioned laying surface

Raised bed edge
Holds up to 7 kg
Removable cover
Outer material: durable, wipeable canvas

Machine washable (30°C) with our special lambskin shampoo

Non-slip coating on the back
Warms in winter
Prevents heat from building up in summer
Temperature-regulating, moisture-regulating and breathable

Self-cleaning, dirt-repellent and easy-care
Natural, soft and hygienic

Dimensions (laying surface): 45 x 38 x 6 cm
Adjustable mounting for radiator or couch/chair arm: 7 – 12 cm
Colour: brown
PLEASE NOTE
When cleaning, follow the washing instructions and use our care products for lambskin! Add our special shampoo for lambskins and a practical cleaning brush to your order.

Order your lambskin cat radiator bed online today!

Product number: 9180301