Pillows & Cushions
Lambskin pillows and seat pads, and cowhide cushions add a special touch to any home. They create a cosy look and natural ease. Plus, they are simply beautiful!

Order lambskin cushions online
Treat yourself to pure comfort. Our lambskin seat pads and cushions are soft, practical, beautiful accessories for your living room or bedroom. Gve your sofa or bed a unique touch with one of our cosy lambskin cushions or cowhide pillows.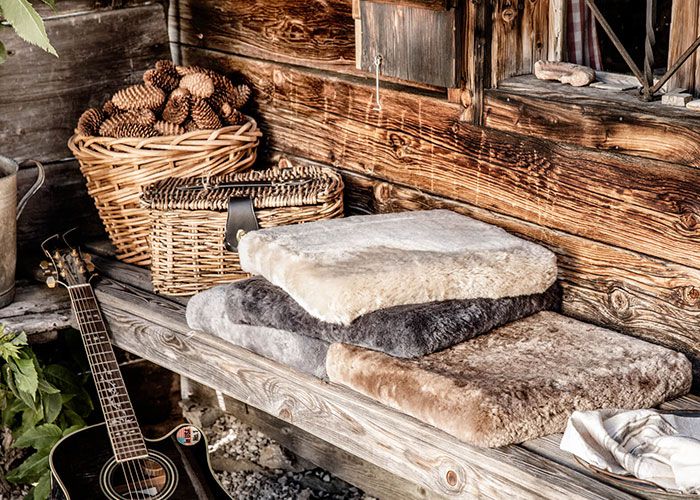 Fur cushions and pillow covers for every room
Soft lambskin pillows for added comfort
Cuddly, furry cushions or beautiful cowhide pillows: we have the perfect cushion for every style. Looking for the perfect seat pad for the football stadium? You'll find it here!


Eye-catching cushions: comfy and beautiful

From seat pads to throw pillows and decorative pillow covers: our selection of cushions and covers win over customers with their combination of functionality and style. Our cushions with lambskin covers are available in natural ivory, shades of brown, black and white. Looking for something special? Why not have a peek at our Picasso decorative cushion – unique and wild, just like you!

Discover our wide range of products

Tried and tested quality: our products are made from only high-quality, tested hides. See the high quality of our lambskin products in our online shop. From items for women and men to slippers for kids to footmuffs and home accessories like sheepskins, stools, rugs and bed underlays made of high-quality lambskin, we have something for everyone!

Order your favourite products online and have them delivered right to your door!