Lambskin Mules
Craftsmanship meets traditional design: lambskin slippers stand for quality and comfort. Order now your slippers conveniently online. Order now conveniently online at Fellhof.
Lambskin slipper
The soft slippers are lined with cuddly lambskin and offer a great feeling on the foot all around. It's best to step into your slippers barefoot, so you can enjoy the fluffy pleasure.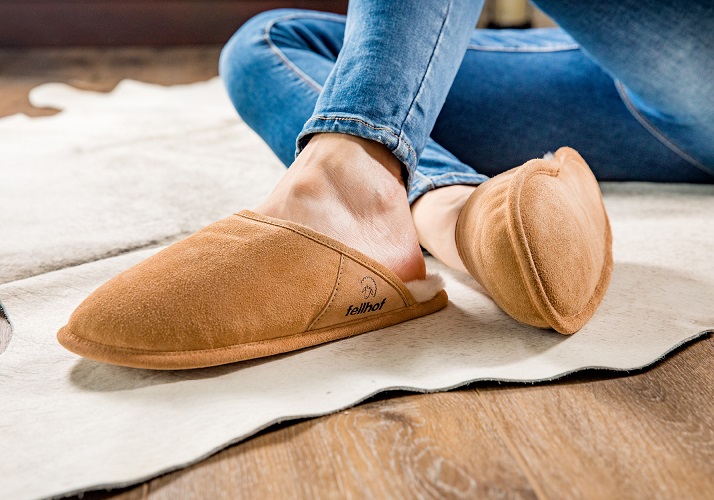 Lambskin slipper: your year-round companion
In winter, lambskin keeps your feet wonderfully warm. Even in summer, you do not have to do without your fluffy companions, because the soft fibers of lambskin allow the air to circulate ideally and your foot is so pleasantly tempered. In addition, lambskin absorbs moisture and has a neutral odor.
Soft lambskin slippers
The wide selection of slippers is great. Choose from different designs and find your perfect slipper for any everyday situation. Whether you're looking for a practical slipper for the office or a fluffy companion for the evening - you're sure to find your perfect model here.
Cuddly lambskin slippers: natural & genuine
Who decides for Fellhof slippers, slippers or cottage slippers, acquires with it a natural product of the highest quality. Lambskin is temperature balancing, durable, skin-friendly and natural.