Genuine sheepskin rugs from Fellhof
Used as a rug or decorative accessory, high-quality Fellhof sheepskins are a beautiful addition to your home. No matter whether you choose a sheepskin in
white
,
brown
, or
black
, or a
long-haired sheepskin
or
shorn sheepskin
– each and every sheepskin is 100% genuine and completely unique.
Sheepskin rugs for the home
Sheepskin exudes a comfortable ambiance in any home. Whether used as an area rug, a soft bedside rug or a comfy accessory on the couch, sheepskin is naturally cosy. P
airing a fluffy sheepskin with modern furniture
creates a juxtaposition in style that gives your home a unique touch – after all,
every sheepskin is one-of-a-kind.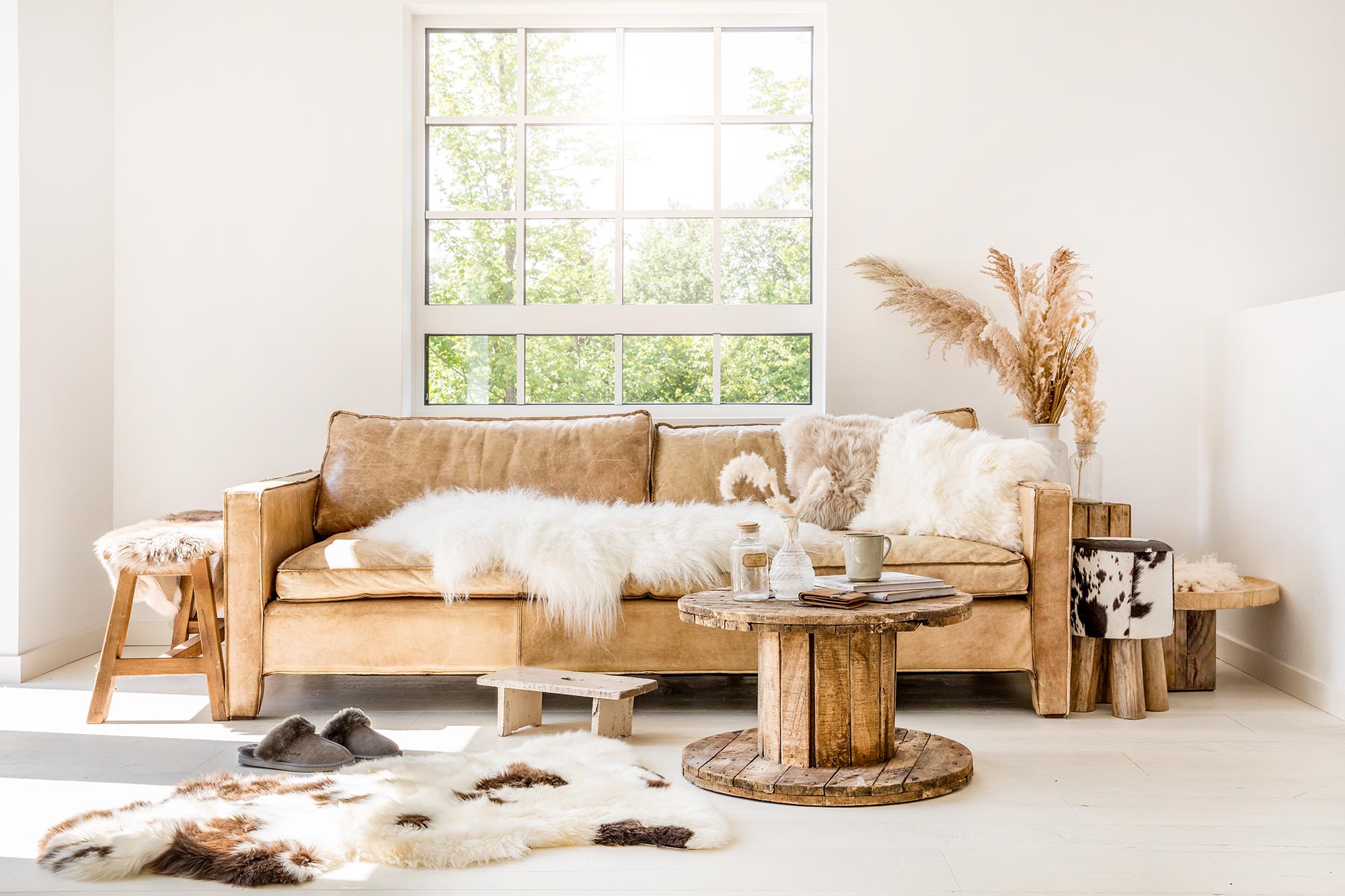 Decorative sheepskins in a variety of colours
Sheepskin cleaning & care products
Order sheepskin rugs online
Add a bit of cosiness to your home
Natural interior style is very much on-trend.
What could be cosier than cuddly home accessories made of real sheepskin?
Our sheepskins are purely natural products: no two are alike.
They bring warmth and a feeling of comfort into every room, regardless of your home's style.
At Fellhof, you will always find a large selection of sheepskins and lambskins – from untreated natural skins to colourful, modern decorative sheepskins!
With our unique, cosy sheepskins, your home will be more homely and comfortable than ever.