Sheepskin Covers
Sheepskin seat covers for the car, the bike or the bench, wherever you use lambskin seat covers, cozy lambskin provides high quality seating comfort. The natural fur is moisture regulating and prevents heat build up in the summer.
Lambskin covers for bike and car: How to get warm through winter
Everyone knows the problem: You get into the car in winter and everything is cold. We handle that winter problem with our cuddly lambskin covers! Simply pull over the steering wheel, the car seat or the bicycle saddle and you have a pleasantly warm driving experience!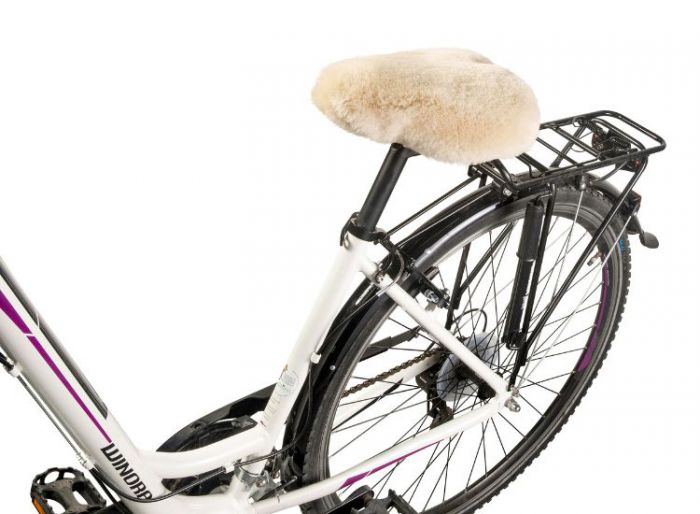 Lambskin covers are ideal for any season
Lambskin has fascinating properties that no synthetic material can match.
Due to the long wool fibers lambskin acts as a natural insulation in winter and provides cozy warmth. In summer temperatures it has a cooling effect and also absorbs moisture. With our lambskin covers you are well advised in every season!
Lambskin covers with easy attachment and perfect hold
the lambskin covers are simple and easy to attach: You simply pull the cover over the car seat, the bicycle saddle or the steering wheel. A rubber band secures the cover and ensures an ideal hold.
Lambskin is easy to care for and clean. The covers are washable at 30°C. For drying, however, you should avoid the tumble dryer, the radiator or direct sunlight.
Discover the variety of lambskin products
Have you already discovered our other fur products? From children's shoes to women's and men's fashion to lambskins and cowhide rugs, you can find almost everything in our online store!
Have you found what you are looking for?
Then order your desired products online now and have everything conveniently delivered to your home!