Socks & Insoles
Comfy ladies' socks and insoles made with lambskin make walking oh so comfortable. Order our high-quality wool socks and sheepskin insoles online and say goodbye to cold feet!

Warm wool socks & lambskin shoe insoles
Do you often have cold feet? Your winter boots just don't keep your feet warm on chilly winter days? We have just the thing! Order lambskin insoles or cosy women's socks in our online shop today and say goodbye to cold feet!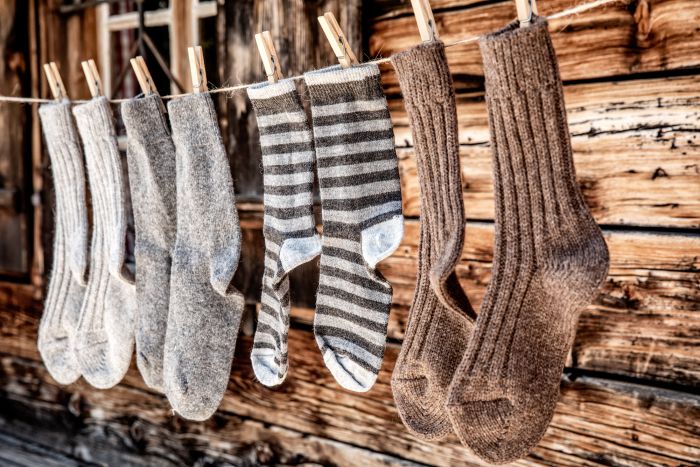 Lambskin insoles & alpaca socks for women
Like walking on clouds – soft wool socks and sheepskin shoe insoles
We use only the highest quality materials in our products. Our women's wool socks, for example, are largely made from alpaca wool. They caress your feet, keeping them nice and comfortable all day long. Alpaca wool also absorbs moisture and helps prevent uncomfortable sweaty feet.

Lambskin shoe insoles for winter
Make your boots winterproof! Our cosy shoe insoles made of sheepskin help keep your feet at a pleasant temperature: lambskin regulates temperature, warming on cold days and cooling on hot days. Their soft, natural material is exceptionally comfy. Lambskin insoles are the perfect solution for cold feet in winter!

Ladies' socks for every style
We have a wonderful range of women's wool socks: choose from thin or thick women's wool socks. No matter which ones you choose, you can be sure that all of our women's socks are comfortable. Their elastic cuff ensures they stay put.