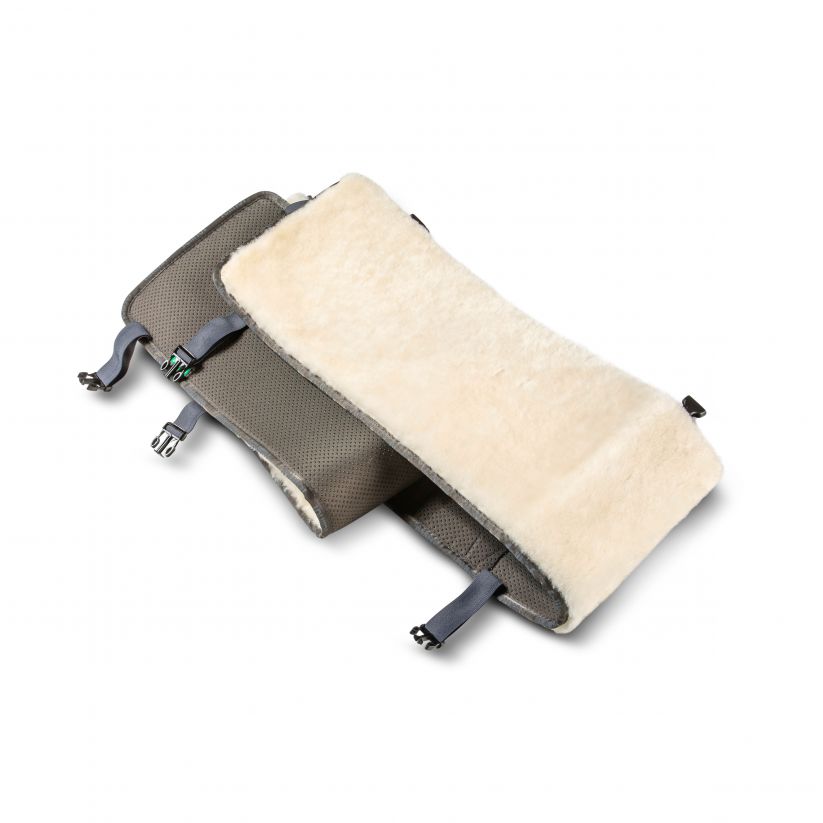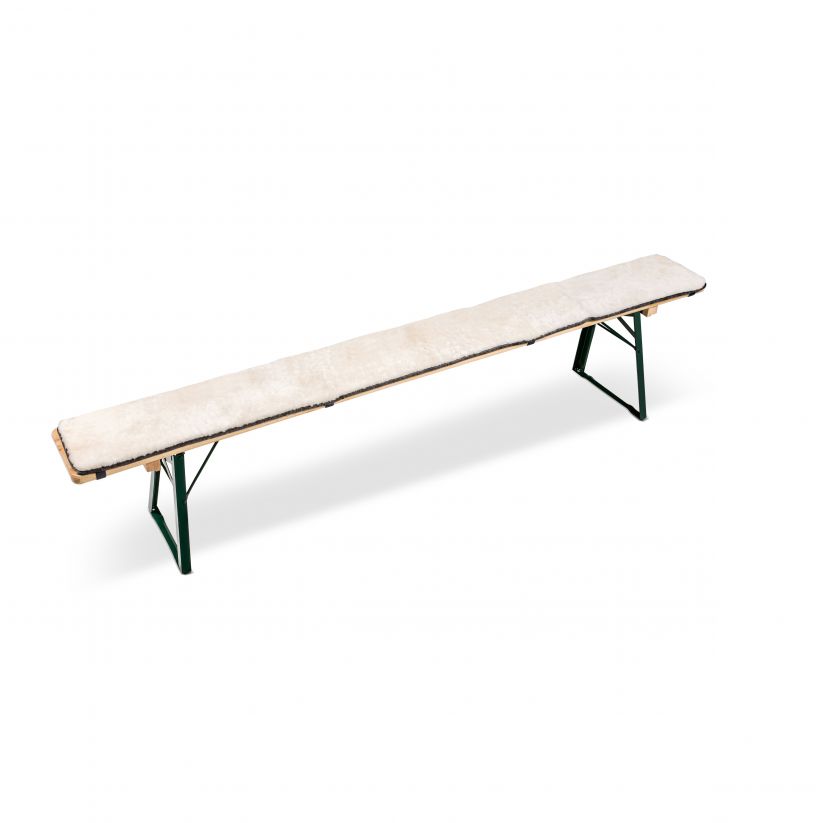 Bierbankauflage aus Lammfell 25 x 220 cm
Click & Collect available
No Click & Collect
Ready for pickup:
Fellshop Wien Mariahilferstrasse
Fellhof Einkaufswelt in Hof bei Salzburg
Ready for pickup in 3-5 business days:
Fellhof Shop Wurzelstock Lienz
Fellhof Shop Innsbruck
Available, ready for shipping 1-3 days
14 days right of withdrawal
Praktische Bierbankauflage für deine Brauereigarnitur
Ob Grillabend, Gartenfest oder Geburtstagsparty: sobald es das Wetter zulässt, verlegen wir unsere Feste gerne nach draußen.
Feste feiern, wie sie fallen – das ist kein Problem, wenn du deine Brauereigarnitur mit unseren Bierbankauflagen aus Lammfell ausstattest. Die kuscheligen Bierbankauflagen aus Lammfell sorgen dafür, dass es deine Partygäste lange warm haben und weich sitzen.
Mit den 4 Gummizügen kannst du die wärmende Bierbankauflage direkt auf der Brauereibank befestigen. Die Antirutsch-Beschichtung auf der Unterseite sorgt darüber hinaus für einen sicheren Sitz.
Bierbankauflage: alle Vorteile im Überblick
• 100% Lammfell
• Antirutsch Beschichtung auf der Unterseite
• 4 Gummizüge zur Befestigung
• Breite: 25 cm
• Länge: 220 cm
• Farben: beige
Jetzt Bierbankauflage aus Lammfell bestellen!
Product number: 7150022
This item is not washable.

As a general rule, lambskins have self-cleaning properties and should be washed as little as possible.

In general, we recommend airing out our fur products well - the best way to do this is with fog or even snow for several hours. The following applies: the fur can become damp, but the leather should not become wet. If you then brush the lambskin product well in the mist or comb the snow-damp coat, this is the gentlest cleaning for the lambskin product. Then air well at room temperature and allow to dry completely - otherwise the leather may tarnish. In case of stubborn stains, you can treat the affected area with a very small amount of the special shampoo and cold water.