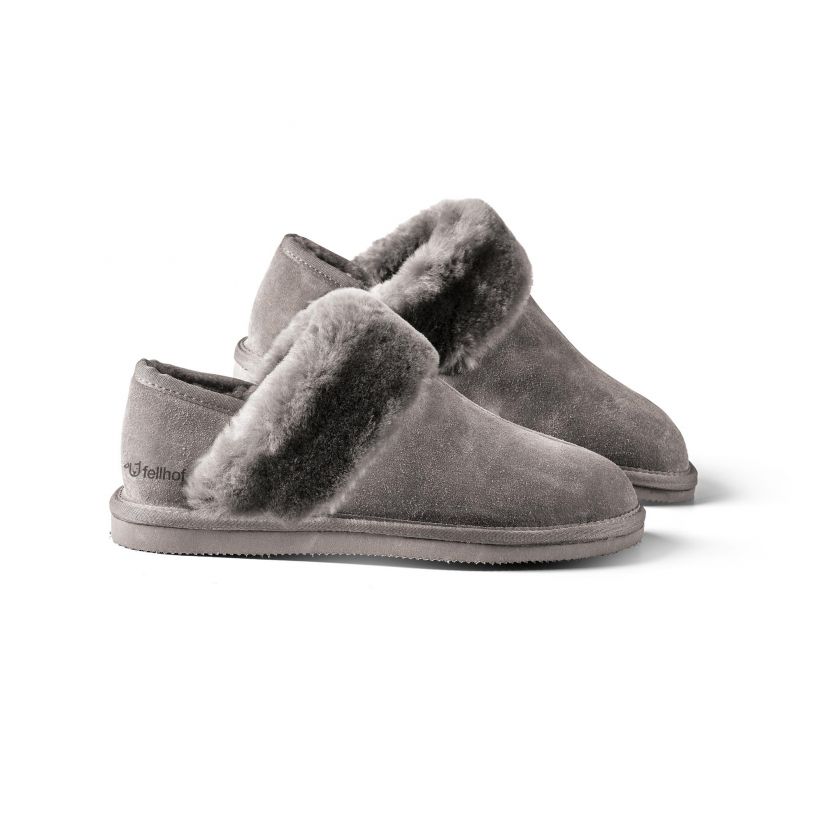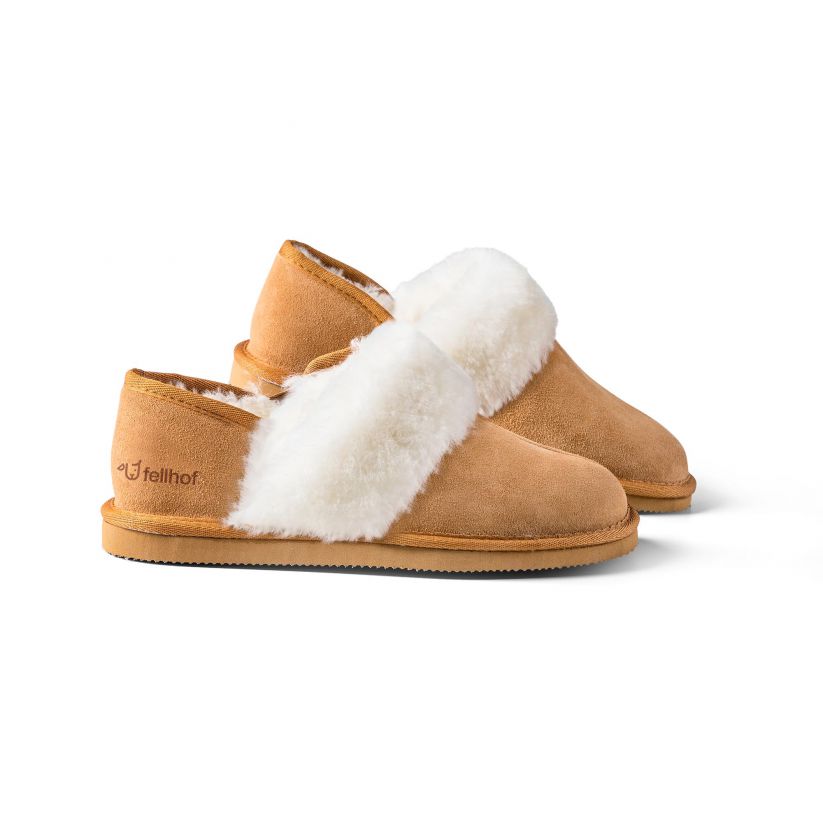 Komfort Ladies' Closed-Back Slippers
€74.90 incl. VAT excl. shipping costs
Click & Collect available
No Click & Collect
Ready for pickup:
Fellshop Wien Mariahilfer Straße 1.0
Fellshop Salzburg Getreidegasse
Fellhof Einkaufswelt in Hof bei Salzburg
Ready for pickup in 3-5 business days:
Fellshop Wien Mariahilfer Straße 2.0
Fellhof Shop Wurzelstock Lienz
Fellhof Shop Innsbruck
iKuh Hirschegg-Kleinwalsertal
Available, ready for shipping 1-3 days
14 days right of withdrawal
Reviews
4.50 /5.00 A
"Weihnachtsgeschenk aber passt sicher "
KOMFORT ladies' closed-back slippers

Comfy, cosy and beautiful – KOMFORT closed-back slippers for women.

You can never have too many slippers – especially when you're talking about cosy, warm slippers from Fellhof!
Stylish, practical and made of natural materials, our warm Komfort slippers for women are eye-catchers with a fluffy fur accent that sets a beautiful contrast to the slipper's fine natural leather.

Our KOMFORT ladies' slippers with 100% lambskin are soft inside, and their non-slip rubber soles and closed back allow them to be worn outside in dry conditions, too. The comfortable cut of these slippers leave the ankle free to help prevent any pressure points.

Practical features
100% lambskin

Upper material: leather
Non-slip rubber sole
Closed back
Fluffy fur accent
Incredibly comfortable
Sizes: 36-41
Colours: brown, grey
KOMFORT ladies' closed-back slippers with fluffy fur accent

When choosing cosy slippers, comfy, natural lambskin is simply perfect. Lambskin lining warms in winter and prevents heat from building up in warm weather. Lambskin's long fibres are to thank for these temperature-regulating properties, as they act like a natural air conditioner. In addition, lambskin is moisture-regulating, breathable and hygienic – essential properties for comfy slippers.

Order your KOMFORT ladies' slippers with lambskin today
Product number: 3120337
This item is not washable. For stains, a slightly damp cloth can be used to gently treat the relevant area. Then air well at room temperature and allow to dry completely - otherwise the leather may tarnish (it will mould, like any natural material in a warm, damp environment).
Empfehlungen
-25%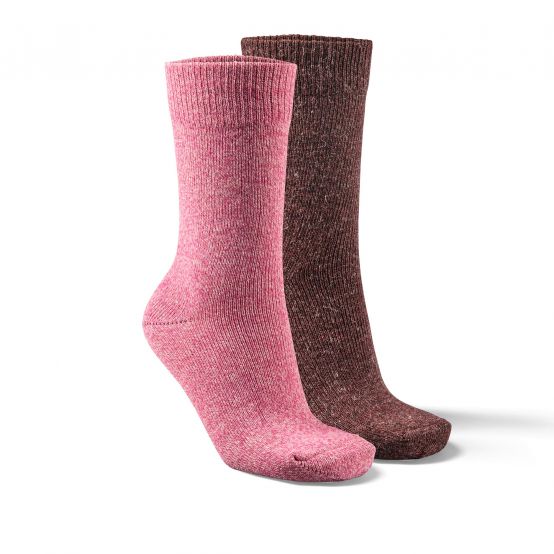 -16%