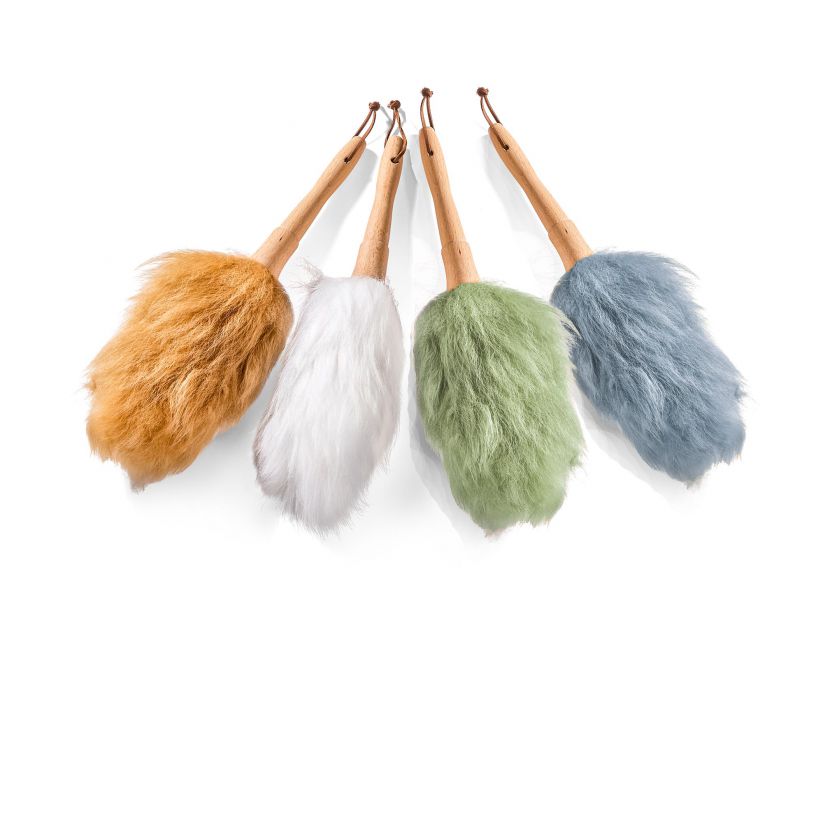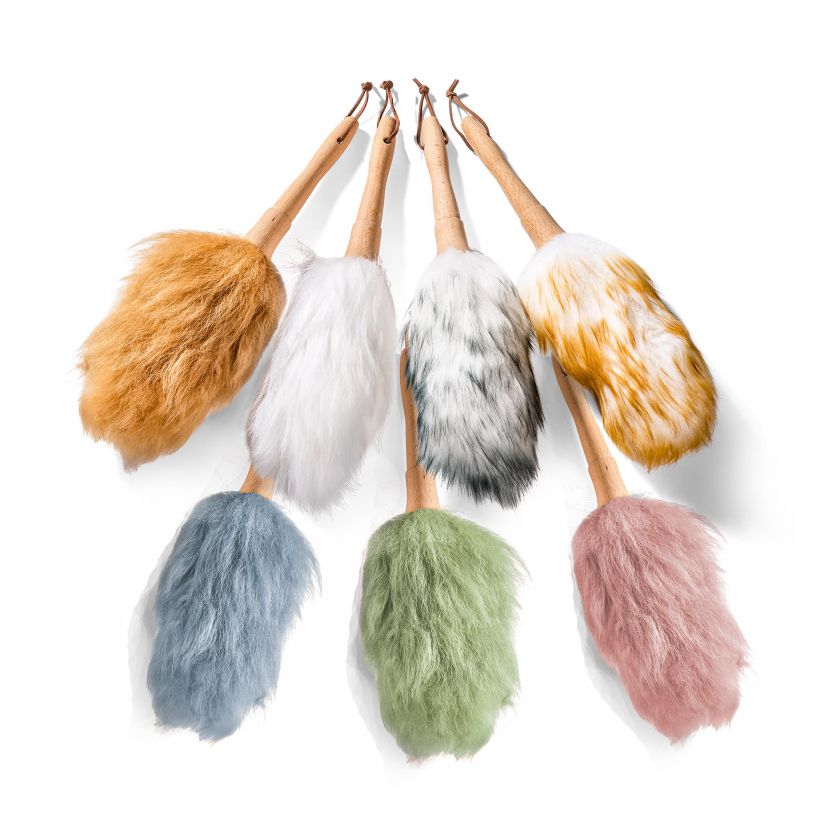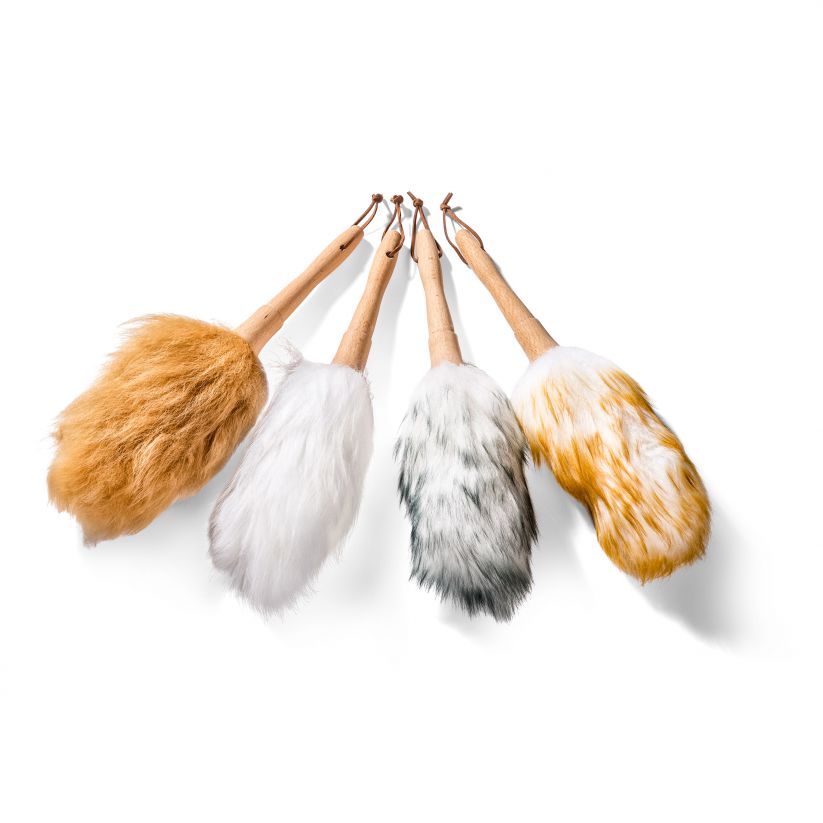 Duster
€6.99 incl. VAT excl. shipping costs
Available, ready for shipping 1-3 days
14 days right of withdrawal
Duster
This lambskin duster doesn't just move dust around – it binds it, naturally.

The natural lanolin found in lambskin attracts and binds dust. Our lambskin dusters are perfect for dusting larger surfaces, including textured wood surfaces. The duster should be fluffed or twisted before each use to straighten the fibres, thus allowing for (even) better dust collection. The light but stable handle is made of hardwood and features a leather loop for easy hanging.
Care instructions

After use, simply shake out the duster. We recommend occasional cleaning with our special shampoo for lambskin.
Product number: 7803002