SHAUN the Sheep Collection
Cosy, natural, practical – our My First Shaun Lambskin Baby Collection. Dive into the world of this sweet little sheep together with your baby and order online today.

Shaun the Sheep products for baby - our natural lambskin baby collection
The wool used to make our products featuring curious little Shaun the Sheep has a soft, high-quality structure. With unique designs, the Merino wool in our Shaun the Sheep baby products feels soft and cosy to baby's sensitive skin.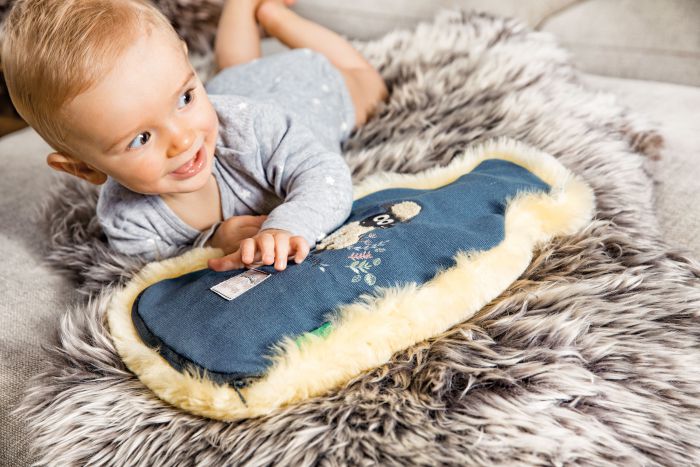 Shaun the Sheep products for babies
Lambskin is simply perfect for sensitive baby skin
These products' incredible insulating properties protect little ones from the cold in winter. They still offer warmth even when wet! Our lambskin Shaun the Sheep baby products are the perfect companion in summer, too, as the lambskin absorbs and wicks away moisture, never leaving skin feeling clammy or wet. Lambskin never feels too hot because it is breathable and regulates temperature.
Shaun the Sheep keeps baby warm
Sweet, curious Shaun the Sheep and our cosy, warm lambskin products such as baby booties and mittens, practical Merino footmuffs, soft pads, cushions and hot water bottles, offer your little one comfort and security through their first year of life. With lovely colour combinations to choose from, you're sure to find something you love.


A wide variety of products in our online shop
We have lots of other great products made from genuine lambskin in our online shop: alpaca socks, lambskin slippers and footmuffs for prams are just some of the things you'll find. Browse our cosy selection and order your favourites today.