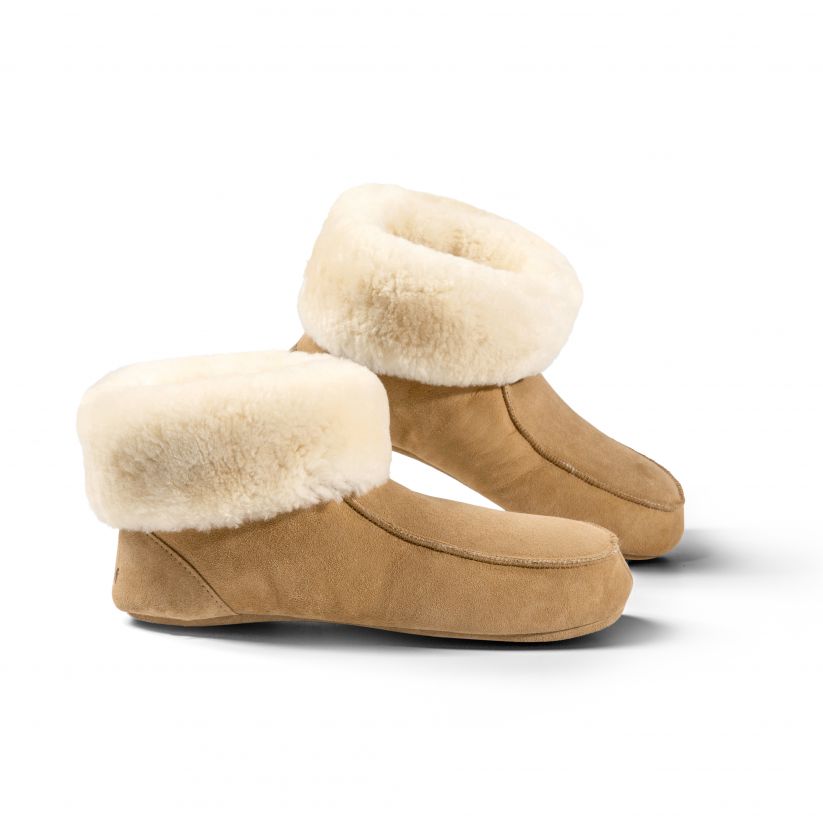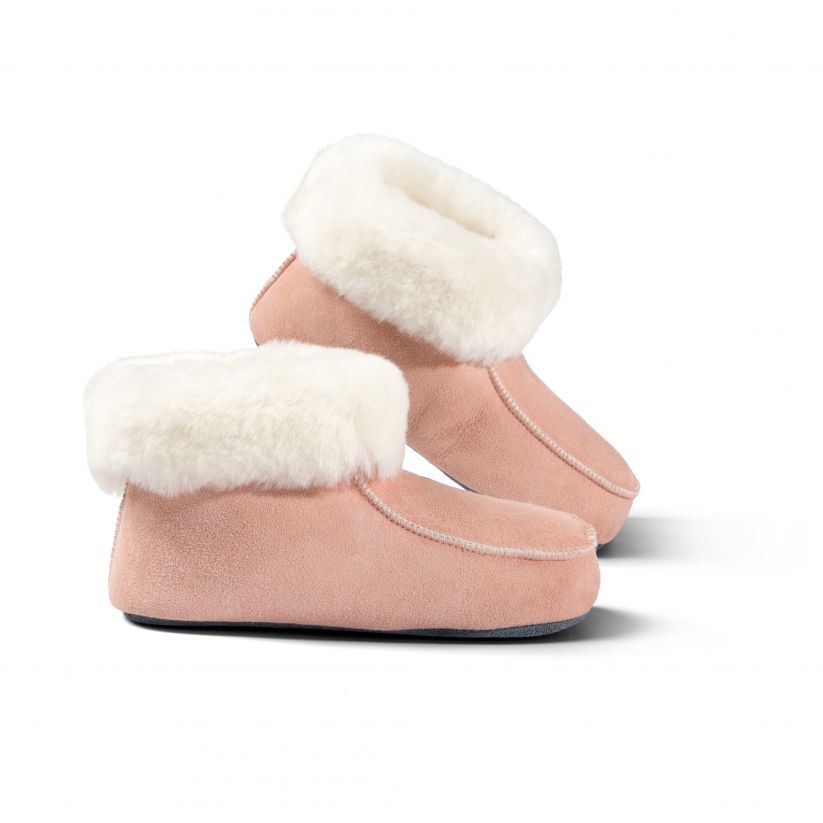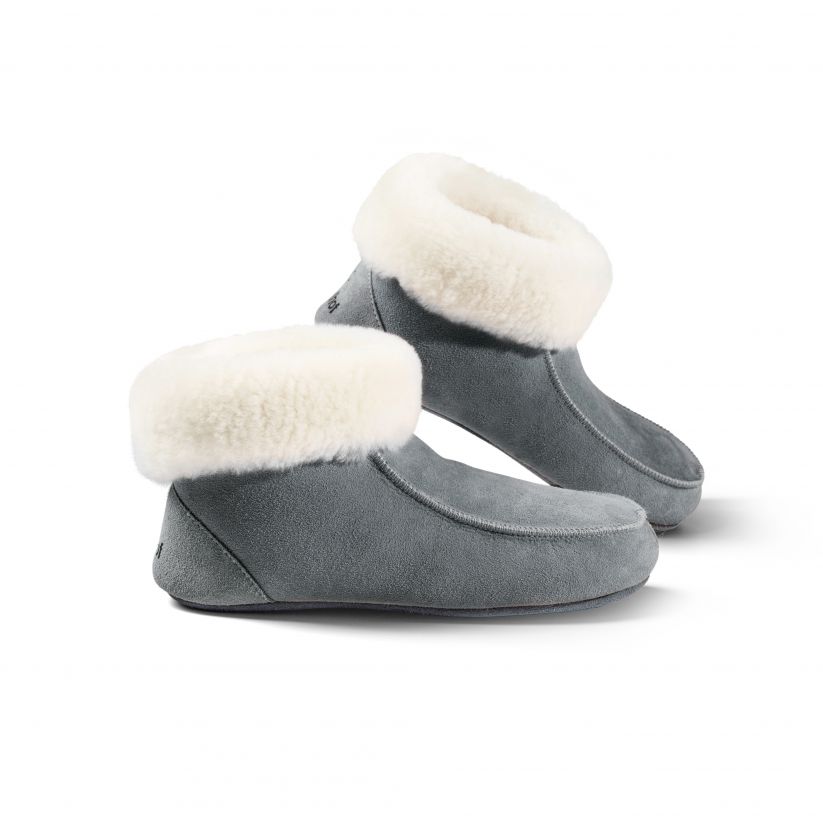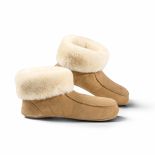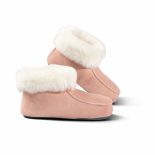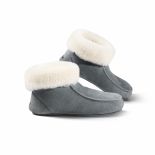 Lambskin Slipper Boots with Leather Soles
Click & Collect available
No Click & Collect
Ready for pickup:
Fellshop Wien Mariahilferstrasse
Fellhof Einkaufswelt in Hof bei Salzburg
Ready for pickup in 3-5 business days:
Fellhof Shop Wurzelstock Lienz
Fellhof Shop Innsbruck
Available, ready for shipping 1-3 Werktage
14 days right of withdrawal
Reviews
4.93 /5.00 A
"Spitze hausschuhe, genau das was ich gesucht hab."
Reviews
Spitze hausschuhe, genau das was ich gesucht hab.
25/10/2021
super quallität. schnelle lieferunge, freundlicher kontakt, kurz gesagt, alles perfekt!
25/10/2021
Alles prima und schön warm
11/10/2021
Die Hüttenpatschen wärmen sehr gut, sehen gut aus, sind bequem und dem Preis angemessen.
24/09/2021
einwandfreie und termingerechte Lieferung
20/09/2021
Super! Nur zu empfehlen. Sehr gutes Produkt.
13/08/2021
Ich liebe diese Schuhe, es sind mittlerweile schon die 3., die ich bei euch bestellt habe.
25/05/2021
Ich hatte bereits ein anderes Modell aber da es dieses aktuell nicht mehr gibt habe ich mich für dieses entschieden. Es hält die Füße wunderbar warm ohne das man darin schwitzt. Die Verarbeitung und das Material sind von bester Qualität. Ich würde es auf jeden Fall weiter empfehlen.
22/05/2021
warm und wohl . . . . . . ......
01/05/2021
Ich trage nur diese Schuhe und bin sehr zufrieden! Farbe ist allerdings rosa!
14/04/2021
Inmiddels derde paar... dat zegt denk ik genoeg!
31/03/2021
voll bequem hlhjäokligtzdkoiiu
23/03/2021
Bin super zufrieden:))) Die letzten haben 13 Jahre gehalten!
13/03/2021
Tolle Schuhe. Sehr warm und bequem.
27/02/2021
kuschelig, atmungsaktiv, langlebig
19/02/2021
Nach heutiger Bewertung sehr gut.
14/02/2021
Einfach nur mollig warm; bei Bedarf werde ich mir genau diese Schuhe wieder bestellen.
11/02/2021
Kuschelig und superbequem Meistens vergesse ich sogar, dass ich sie an habe.
09/02/2021
Mit zwei großen Augen draufgemalt sind sie die tollsten warmen Begleiter meiner Tochter.
09/02/2021
Ein warmes, kuscheliges Naturprodukt. Hält wirklich warm.
08/02/2021
Comfy lambskin slipper boots with leather soles
A classic and a customer favourite, these slipper boots are lined with soft lambskin and are one of the warmest slippers Fellhof offers. Look forward to a very special feeling when you slip these boots on your feet. These stylish slipper boots also feature a reinforced leather sole.
Upper material: velour leather
Lining material: 100% lambskin
Lambskin insole
Closed slipper boots
Ankle-high, shaft can be folded down
Reinforced leather sole
Please note: we recommend ordering your standard shoe size. Natural materials such as lambskin and leather will stretch a bit and adjust to your foot.

Please note: because leather soles become smooth with wear, this model is not suitable for schools or buildings with very smooth floors. For such use, we recommend slippers with rubber soles.

Product number: 3101039
This item is not washable.

For stains, a slightly damp cloth can be used to gently treat the relevant area. Then air well at room temperature and allow to dry completely - otherwise the leather may tarnish (it will mould, like any natural material in a warm, damp environment).

Größentabelle Schuhe / Einlagen Unisex
How to Measure: Measure the length of your foot - from your heel to your longest toe. Stand upright and place your foot on a ruler or tape measure. Our practical size chart shows you the correct size for your socks, based on the recorded length. The sizes given are approximate.
| Foot length | EU size | UK size | US size |
| --- | --- | --- | --- |
| 220 - 227 mm | 36 | 3,5 | 5 |
| 228 - 235 mm | 37 | 4 | 6 |
| 236 - 243 mm | 38 | 5 | 6,5 |
| 244 - 251 mm | 39 | 6 | 7,5 |
| 252 - 259 mm | 40 | 6,5 | 8 |
| 260 - 267 mm | 41 | 7,5 | 9 |
| 268 - 275 mm | 42 | 8 | 9,5 |
| 276 - 283 mm | 43 | 9 | 10 |
| 284 - 291 mm | 44 | 10 | 10,5 |
| 292 - 299 mm | 45 | 10,5 | 11 |
| 300 - 307 mm | 46 | 11 | 12 |
| 308 - 315 mm | 47 | 12 | 13 |
| 316 - 323 mm | 48 | 13 | 14 |