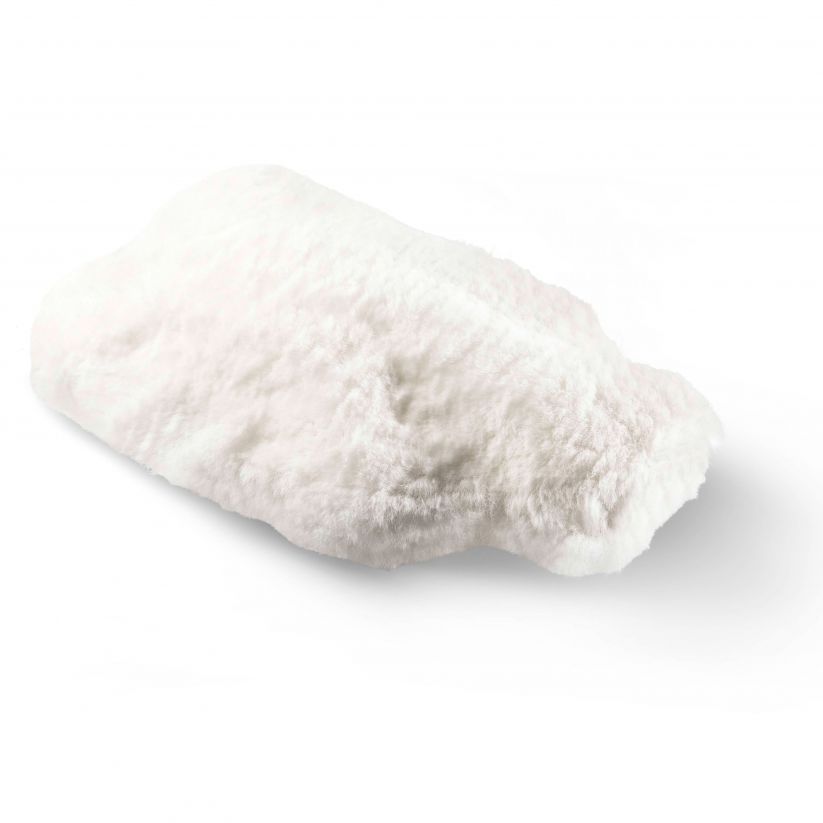 Large Hot Water Bottle With Lambskin Cover
€57.90 incl. VAT excl. shipping costs
This product is currently not in stock. Notify me once this product is shippable:
14 days right of withdrawal
Treat yourself to soothing warmth

Lambskin helps keep you cosy and warm. It stores heat for a particularly long time and prevents your hot water bottle from cooling down quickly. With a capacity of approx. 2 litres, you can finally say goodbye to chills. This cover features a practical zipper, making it easy to remove the bottle from the cover to fill with water.
100% lambskin
Capacity: 2 litres
Easy to use thanks to its zipper
ÖKO-TEX
Heat-insulating
Product number: 1371002
The basic rule is: do not wash too often! Lambskin is self-cleaning, dirt-repellent and easy to care for.
General care: Regular brushing and patting help to keep the lambskin soft and fluffy. We also recommend brushing the coat well in case of light stains, the affected area can be moistened slightly beforehand. In general, we recommend airing out fur products regularly - fog or even snow for several hours is best for this. The following applies: the coat can become damp, but the leather should not become wet.

Washing: Washing in the washing machine: as rarely as possible. For cleaning we recommend hand washing or the wool/hand washing programme of the washing machine cold or with max. 30 degrees at max. 600 revolutions. We recommend using only PH-neutral special lambskin shampoo.

Drying: Spread the lambskin out flat in an airy place. Shape the lambskin while it is still damp and brush it several times with a fur brush. Do not dry in direct sunlight or near artificial heat sources (e.g. heating). Do not dry in a tumble dryer!