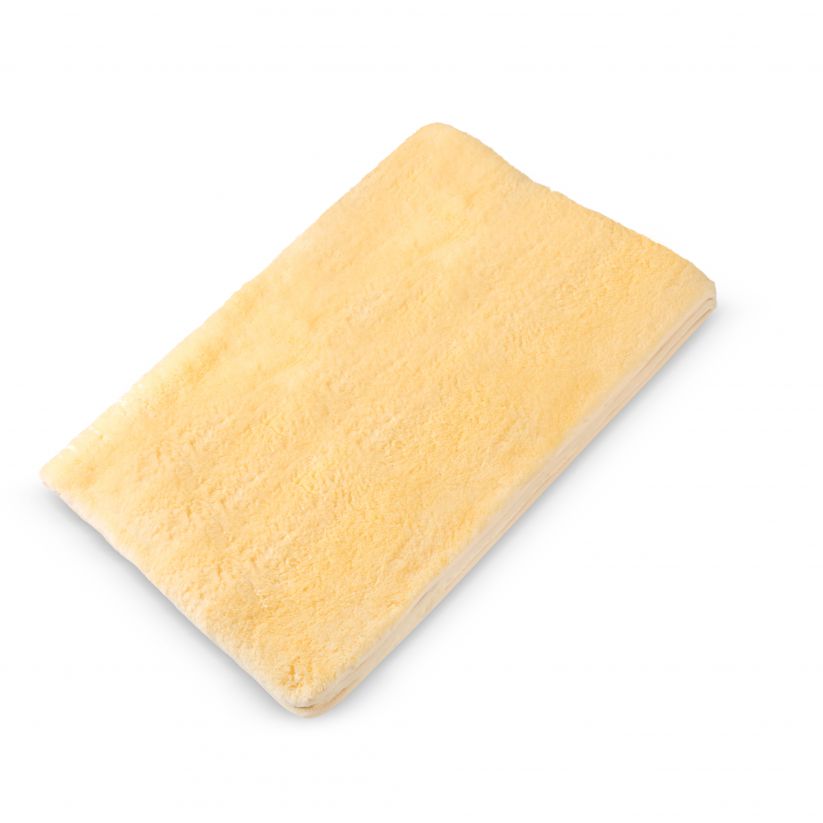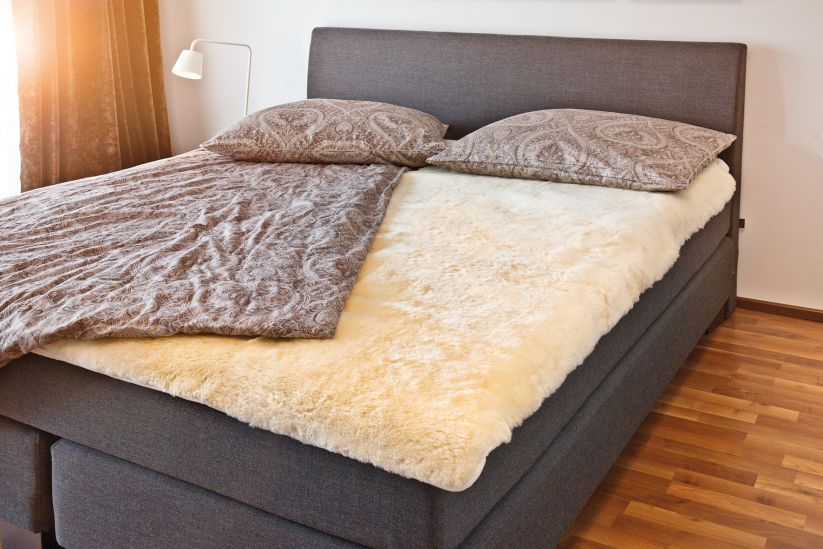 Patchwork Lambskin Underlay
€179.00 incl. VAT excl. shipping costs
Click & Collect available
No Click & Collect
Ready for pickup:
Fellshop Wien Mariahilferstrasse
Fellhof Einkaufswelt in Hof bei Salzburg
Ready for pickup in 3-5 business days:
Fellhof Shop Wurzelstock Lienz
Fellshop Graz
Fellhof Shop Innsbruck
Available, ready for shipping 1-3 Werktage
14 days right of withdrawal
Reviews
5.00 /5.00 A
"Alles bestens! Tolles Produkt,super Qualität!"
Chris W.
Have a good night thanks to lambskin
Sleeping on lambskin warms the body and balances temperature. Lambskin has been loved for thousands of years: it offers soothing relief for musculoskeletal issues and sleep disorders.
There is hardly any other material that has so many positive features as natural lambskin. It offers natural warmth – you will never have to get into a cold bed again in winter. In summer, lambskin compensates for the warm temperatures and its long fibres offer a cooling effect. The fine wool fibre also absorbs up to 30% of moisture without feeling damp or cold. Lambskin is truly the ideal material for a bed underlay.
100% Merino lambskin
Back: cotton
Easy to use
Öko-Tex certified
Anti-bacterial
Padded lambskin
Hand wash with lukewarm water
Product number: 5102070
The basic rule is: do not wash too often! Lambskin is self-cleaning, dirt-repellent and easy to care for.
General care: Regular brushing and patting help to keep the lambskin soft and fluffy. We also recommend brushing the coat well in case of light stains, the affected area can be moistened slightly beforehand. In general, we recommend airing out fur products regularly - fog or even snow for several hours is best for this. The following applies: the coat can become damp, but the leather should not become wet.

Washing: Washing in the washing machine: as rarely as possible. For cleaning we recommend hand washing or the wool/hand washing programme of the washing machine cold or with max. 30 degrees at max. 600 revolutions. We recommend using only PH-neutral special lambskin shampoo.

Drying: Spread the lambskin out flat in an airy place. Shape the lambskin while it is still damp and brush it several times with a fur brush. Do not dry in direct sunlight or near artificial heat sources (e.g. heating). Do not dry in a tumble dryer!