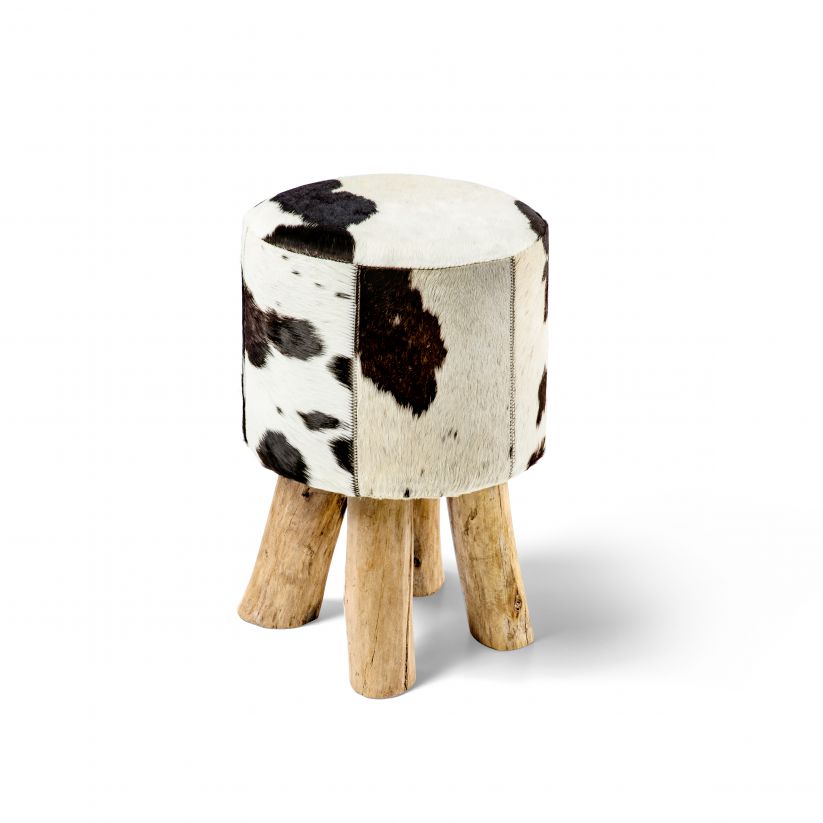 Round Bullhide Wooden Stool
This product is currently not in stock. Notify me once this product is shippable:
14 days right of withdrawal
Reviews
5.00 /5.00 A
"Die Bestellung hat genau meine Vorstellung getroffen. Gefällt mir sehr gut! Versandt nach Deutschland ohne Probleme"
Bullhide wooden stool
Each stool is one-of-a-kind – made of the finest bullhide, no two stools are alike. At 45 cm tall, this stool can be used as a seat or simply as decoration.
Size: 45 cm
Bullhide
Wooden legs
Available in square or round
Each stool is unique
Colour: black and white
Product number: 6901002
The basic rule is: do not clean too often - cowhides are natural products and self-cleaning! A high-quality cowhide retains its radiance for years, even without care products. In combination with fresh, oxygenated air (regular airing outdoors), bull or cow skins clean themselves. They are hygienic and have an antibacterial effect.
Therefore, do not clean them too thoroughly with chemical cleaning agents. You can also clean the hide with a vacuum on a low setting. If you want to remove stains or coarse dirt from the bullhide, use a sponge with warm water and a little neutral soap. Note: the leather should not be soaked but only slightly moistened - never use too much water!