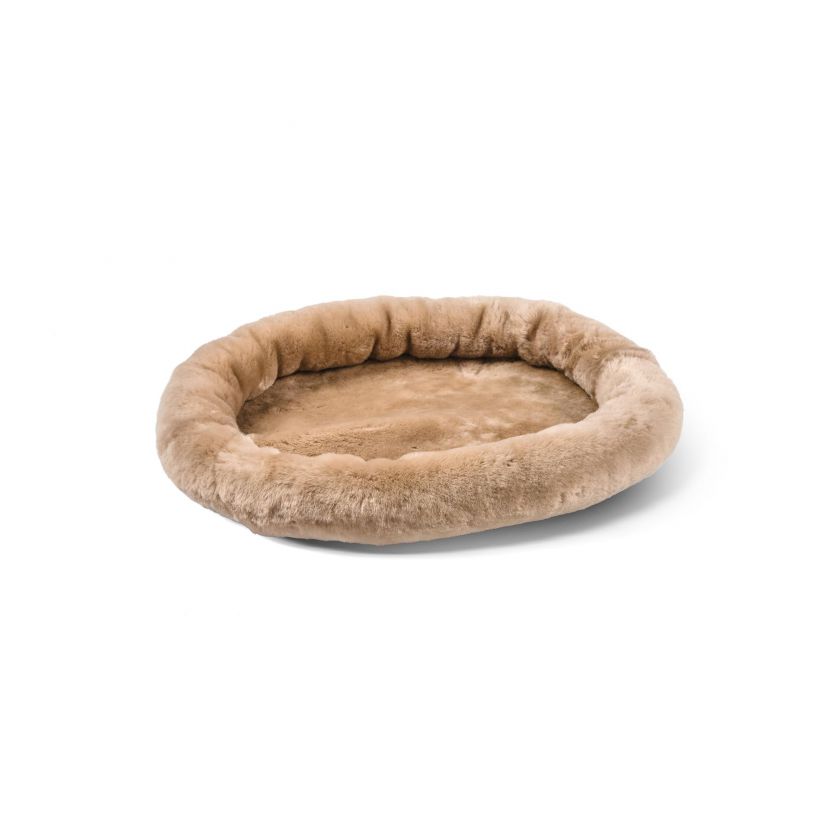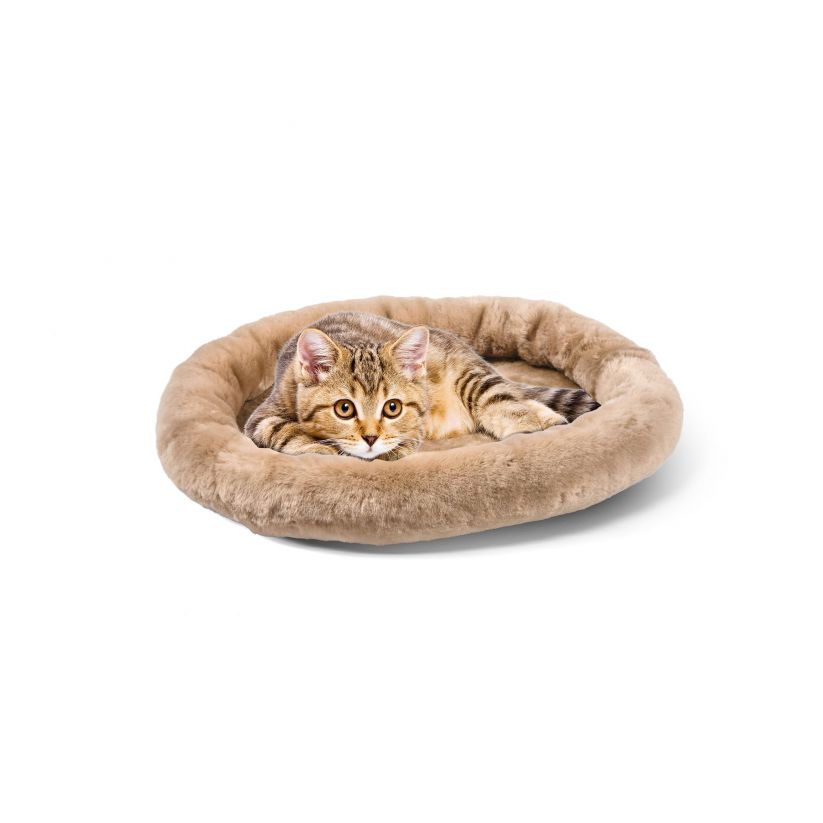 Cat Bed, Small
€64.90 incl. VAT excl. shipping costs
Click & Collect available
No Click & Collect
Ready for pickup:
Fellshop Wien Mariahilferstrasse
Fellhof Einkaufswelt in Hof bei Salzburg
Ready for pickup in 3-5 business days:
Fellhof Shop Wurzelstock Lienz
Fellshop Graz
Fellhof Shop Innsbruck
Available, ready for shipping 1-3 days
14 days right of withdrawal
Small cat bed: cosy bed for cats and dogs

Cats and dogs love cuddling up on cosy beds made of lambskin.

This fluffy sheepskin sleeping pad for your pet is made of 100% natural lambskin and has a non-slip coating on the bottom.

Measuring

45 x 38 cm, this cuddly bed is ideal for cats and small dogs.

Your four-legged friend will simply love this comfy bed.
A raised edge and natural lambskin help reduce stress

The raised rim of this cat bed feels like a loving hug for your pet and can even have a positive effect on the behaviour of cats and small dogs.
Plus, the natural lambskin is similar to the mother's fur and gives your pet a strong sense of security and calm.
Even small dogs love this cat bed
Looking for a fluffy bed for your small dog? Your furry friend will love this pet bed.
The hygienic bed will quickly become your dog's favourite spot and, thanks to its beautiful design, will be a perfect match for any living room.
Pets also benefit from lambskin's many positive features

N
atural lambskin is an all-rounder.

It is perfect for creating a comfy, safe space for cats and small dogs.

Lambskin's

temperature-regulating, moisture-regulating and breathable properties offer the best sleeping conditions for cats year-round – that's b

ecause lambskin acts like a natural air conditioner.

It warms in winter and prevents heat from building up in summer.

Lambskin is also a durable, natural material.

Self-cleaning, dirt-repellent and easy-to-care-for, lambskin creates the perfect hygienic bed for your cat or small dog
.
The
soothing warmth of this natural material provides relief for animals who suffer from rheumatic and arthritic problems.
Overview of our pet bed for cats and small dogs

OEKO-TEX® LEATHER STANDARD certified
100% lambskin
Cushioned bed

Raised, padded edge
Washable (up to 30°C) with our special lambskin shampoo

Anti-slip coating on the bottom
Warms in winter
Prevents heat build-up in summer
Temperature-regulating, moisture-regulating and breathable
Self-cleaning, dirt-repellent and easy-care
Natural, cosy and hygienic
Size: 45 x 38 x 6 cm
Colour: brown
CLEANING & CARE NOTE
When cleaning your cat bed, be sure to follow its cleaning instructions and use our cleaning products for lambskin! Order gentle lambskin shampoo and a handy cleaning brush with your cat bed.
Order your pet bed for cats and small dogs today!
Product number: 9180102