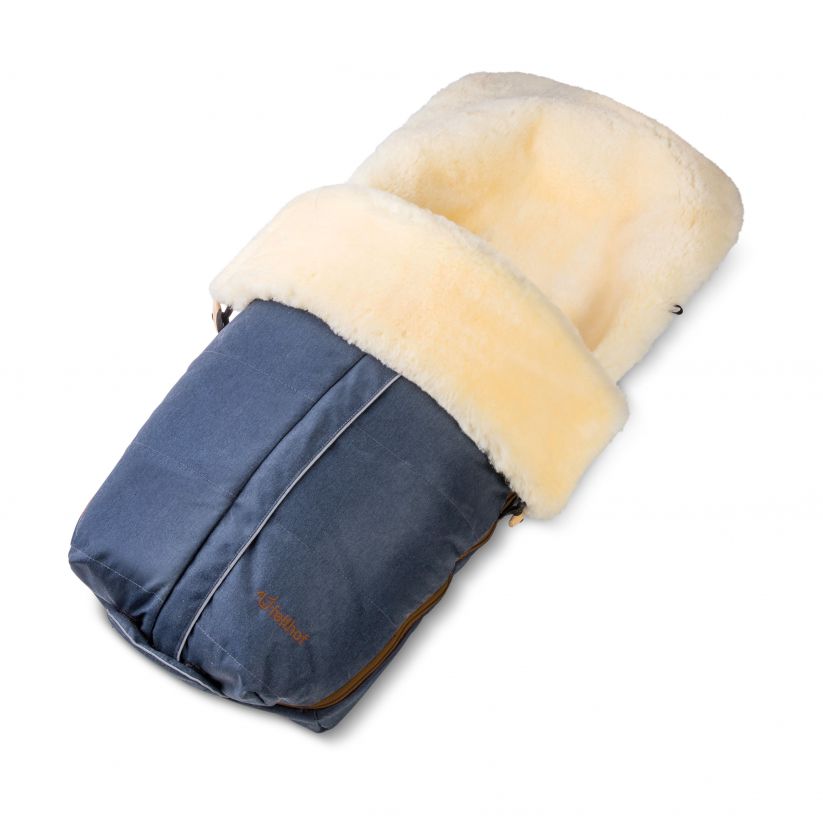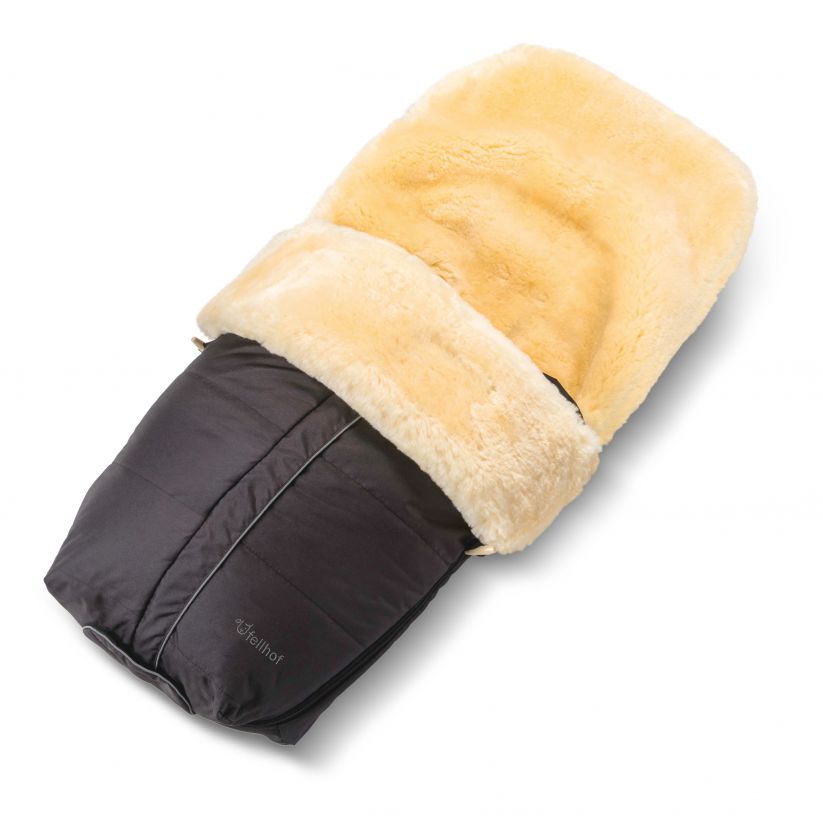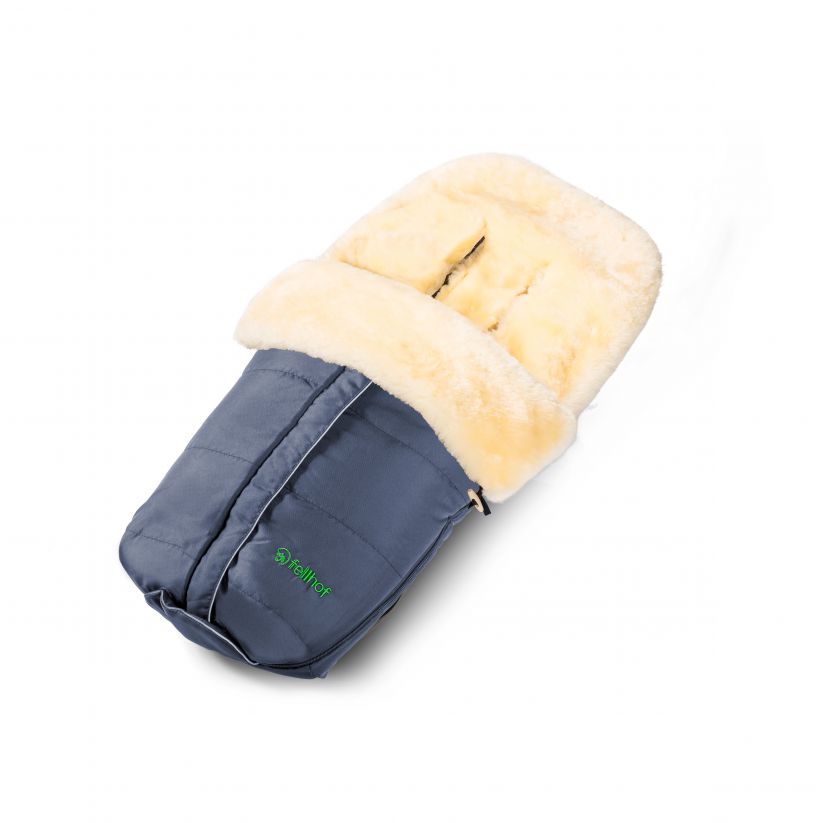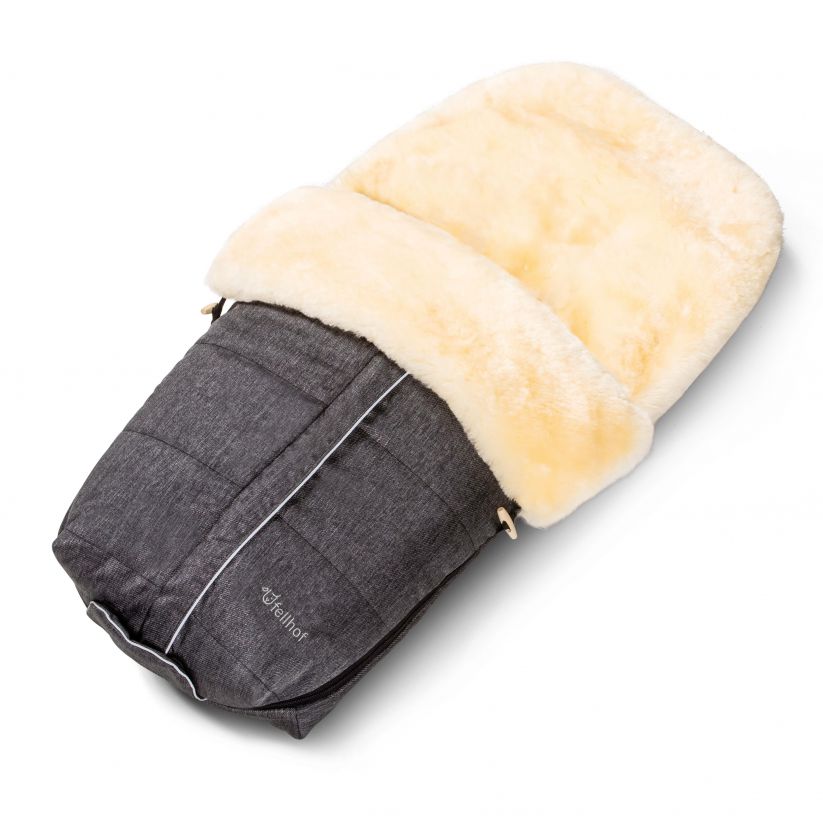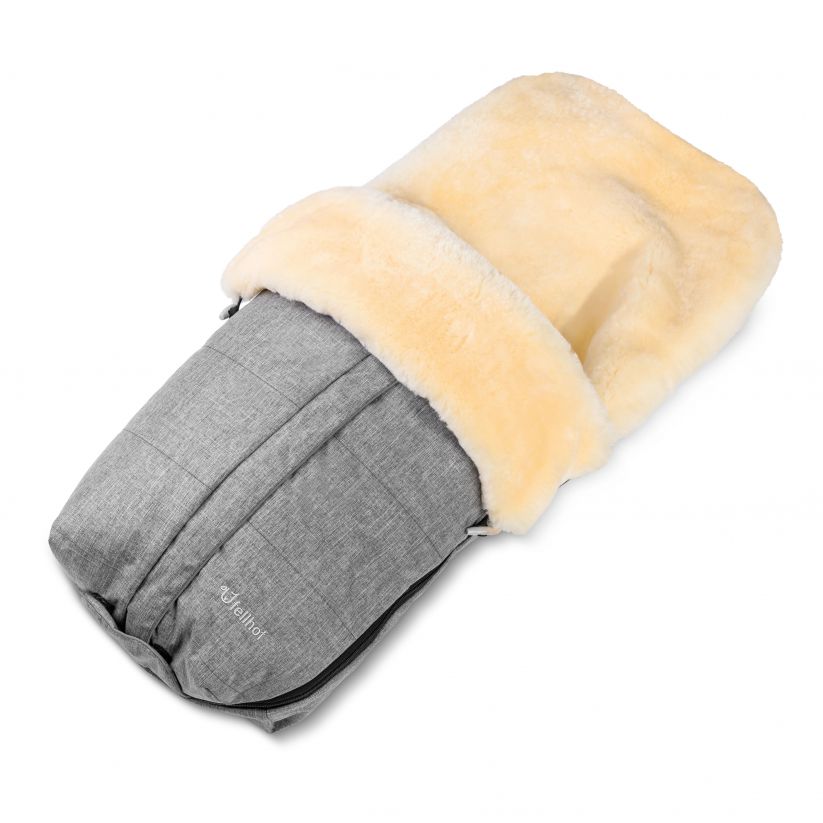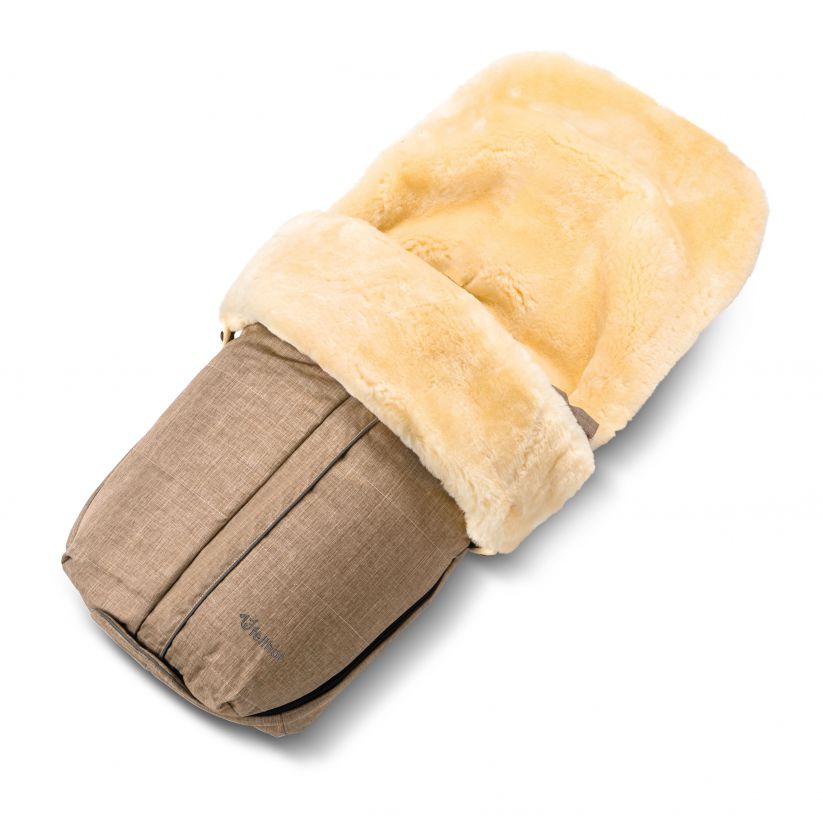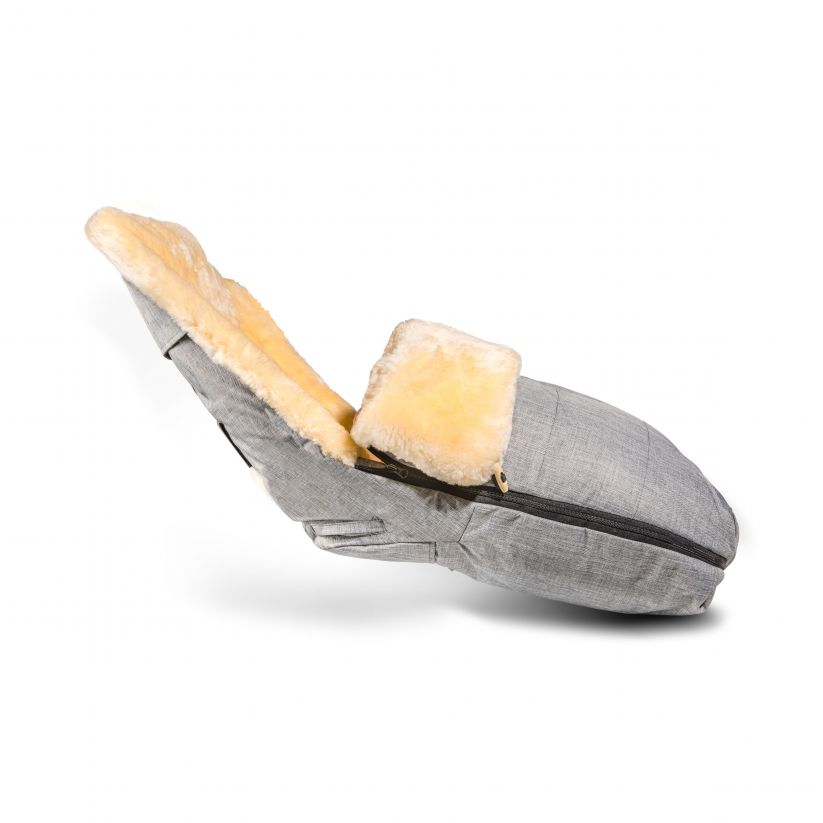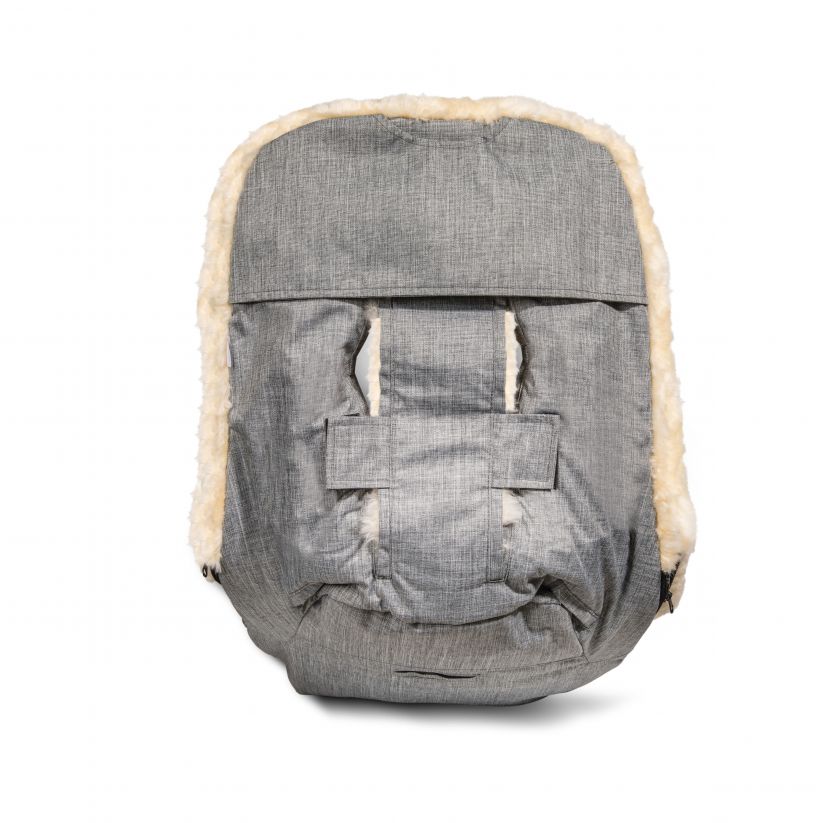 Lambskin Footmuff Wengen
Click & Collect available
No Click & Collect
Ready for pickup:
Fellshop Wien Meidling
Fellshop Wien Mariahilferstrasse
Fellshop Salzburg Getreidegasse
Fellhof Einkaufswelt in Hof bei Salzburg
Ready for pickup in 3-5 business days:
Fellhof Shop Wurzelstock Lienz
Fellhof Shop Innsbruck
Available, ready for shipping 1-3 days
14 days right of withdrawal
Reviews
4.50 /5.00 A
"Alles tip top! Bestellung, Lieferung und Produkt sind alle top! Der Fellsack ist sehr schön verarbeitet und wird meine Kleine nun warm halten im Winter!"
Andrea F.
Lammfell-Fußsack – unser Alleskönner!
Unser Lammfell Fußsack WENGEN ist die Neuheit aus dem Hause Fellhof. Er punktet mit hochwertiger und kuscheliger Lammfellausstattung und höchster Funktionalität. Mit der Ausbuchtung am Gesäß passt der Fellsack WENGEN auch in Sportkinderwägen.

Das Modell WENGEN kombiniert die besten Eigenschaften aus verschiedenen Modellen. Das kuschelige Merino-Lammfell sorgt für eine besondere Haptik und wärmt bei langen Spaziergängen durch die winterliche Landschaft. Zusätzlich trotzt das robuste Außenmaterial auch nasskaltem Wetter.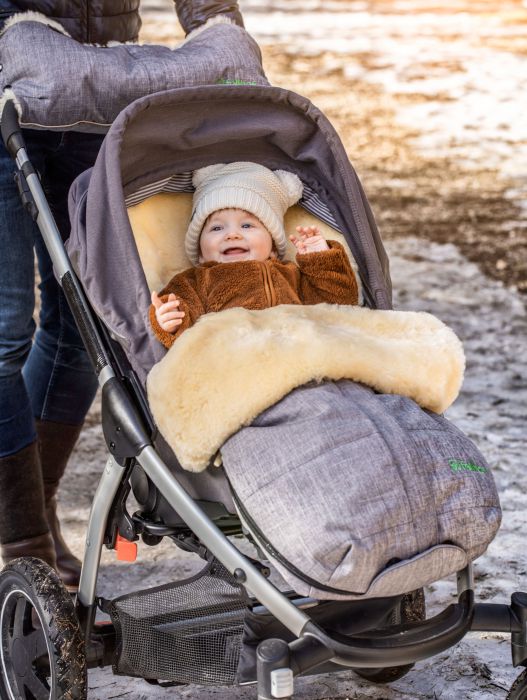 Auch als Kinderwageneinlage verwendbar
Den Rückenteil des Kinderwagen Fußsack Wengen kannst du komplett abzippen. So zauberst du im Handumdrehen eine praktische Kinderwageneinlage. Die vorgefertigten 5-Punkt-Gurtschlitze und die rutschfesten Einsätze im Rückenbereich sorgen für guten Halt im Kinderwagen. Auch für Sicherheit ist gesorgt: die reflektierenden Streifen am Reißverschluss machen dich im Straßenverkehr oder in der Dämmerung gut sichtbar.
Der WENGEN ist der optimale Kinderwagen Fußsack für Kinderwagenmodelle, die eine tiefe ergonomische Sitzausbuchtung haben.
Der Alleskönner unter den Kinderwagen-Fußsäcken
Unser neuestes Fußsack Modell WENGEN punktet nicht nur mit hochqualitativem, kuscheligem Lammfell, sondern auch mit höchster Funktionalität.
Innenmaterial: 100% Merino-Lammfell
Außenmaterial: Wind- und wasserabweisendes Obermaterial
Wärmt im Winter
Verhindert Hitzestau im Sommer
Waschbar bei 30° C mit Fellhof Spezial Shampoo
Temperaturausgleichend, feuchtigkeitsregulierend und atmungsaktiv
Selbstreinigend, schmutzabweisend und pflegeleicht
Natürlich, anschmiegsam und hygienisch
Größe: ca. 50 x 98 cm
Für Kinder bis ca. 3 Jahre
YKK-Reißverschluss
Für Babywanne geeignet
Ausbuchtung im Gesäßbereich – für sportliche Kinderwagenmodelle
5-Punkt Gurtschlitze
Für die gängigsten Kinderwagenmodelle geeignet
Rückenteil abzippbar u. als Einlage verwendbar
Rutschfeste Einsätze im Rückenbereich
Hohe Sicherheit durch reflektierende Streifen
OEKO-TEX® Standard 100 zertifiziert
OEKO-TEX® Leather zertifiziert
Im Lammfellsack WENGEN fühlt sich jedes Baby wohl
Lammfell ist ein natürlicher Alleskönner. Im Winter wärmt das kuschelige Fell und hält die Kälte durch seine isolierende Funktion von deinem Liebling fern. Bei Wärme wirkt das Naturmaterial wie eine natürliche Klimaanlage und verhindert Hitzestaus. Lammfell absorbiert Feuchtigkeit, die langen Fasern sorgen für eine leichte Luftzufuhr und so punktet Lammfell mit bester Atmungsaktivität.
Alle
Babyfellprodukte von Fellhof
werden strengen Prüfungen unterzogen. Die Besonderheit von Fellhof Produkten ist, dass die Prüfungen nicht nur für das Fell, sondern zusätzlich für alle Komponenten wie Oberstoff, Nähgarne, Einlagen sowie nicht-textiles Zubehör wie Knöpfe, Reißverschluss, Nieten usw. geprüft werden.
Neu: Farbe Nachtblau mit flexiblen 5-Punkte-Gurtschlitz-System
Den Cortina Fellsack gibt es jetzt auch in der schönen
Farbe Nachtblau. Wie bei alle neuen Fellsack-Modellen wird auch hier bereits das optimierte noch flexiblere 5-Punkte-Gurtschlitze-System ausgeliefert.
PFLEGEHINWEISE
Product number: 1112013
Washing instructions - lambskin footmuffs
You can wash your lambskin footmuff in the washing machine or by hand at a maximum of 30°C. Use a mild, PH-neutral wool shampoo. Use a mild, PH-neutral wool detergent, preferably our special
lambskin shampoo
. Please make sure that you only spin the fur bag lightly to remove excess water.
What you need to bear in mind when drying
Dry the lambskin footmuff spread out flat in an airy place. Pull the footmuff into shape while it is still damp. Do not dry in direct sunlight or near artificial heat sources (e.g. heating). Do not tumble dry!

General care instructions:

Regular brushing and shaking help keep the lambskin soft and fluffy.
IMPORTANT: Remove the magnetic strips from the lambskin footmuff model SÖLDEN when washing!