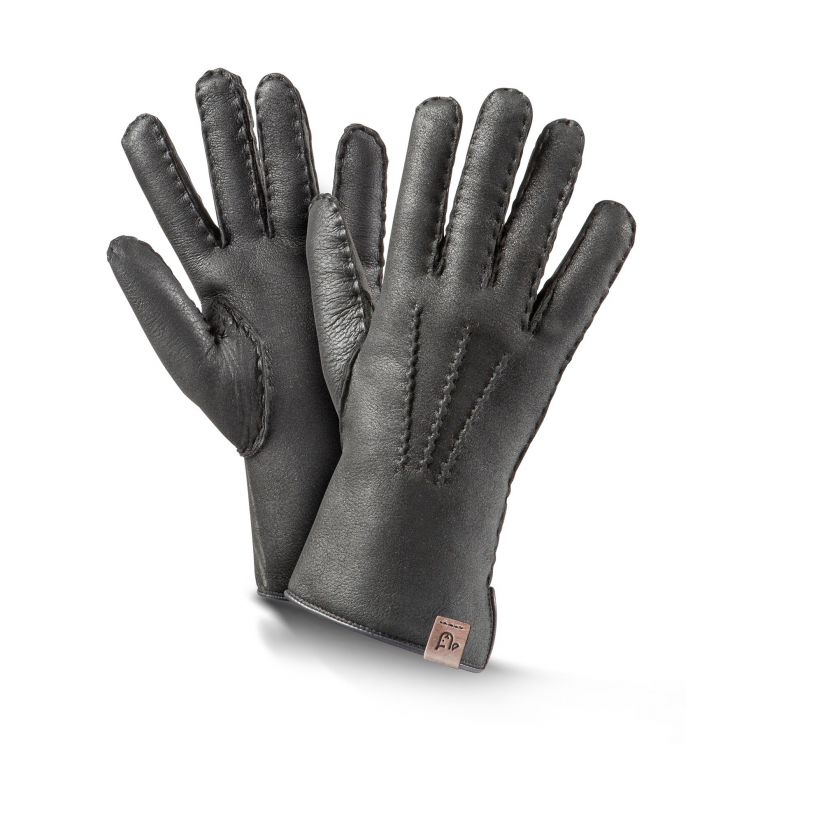 Men's Nappalan Lambskin Gloves
This product is currently not in stock. Notify me once this product is shippable:
14 days right of withdrawal
Reviews
5.00 /5.00 A
"Wir haben Handschuhe gesucht die beim Gassi gehen im Winter die Hände warm halten. Das tuen diese auf jeden Fall. Dadurch das diese innen gefüttert sind bleiben die Hände schön warm. Die Passform ist super. Würde diese immer wieder kaufen oder auch weiter empfehlen."
Nappalan lambskin gloves for men

These gloves are made of lambskin leather, hand-sewn and fully lined with lambskin. The long cuff at the wrist keeps hands warm, even on the coldest winter days.
Lining: 100% genuine Merino lambskin
Outer: Nappalan leather
Cuff can be folded
Decorative seams on the back of the hand
Excellent fit
Hand-made
Product number: 2120095
This item is not washable.

As a general rule, lambskins have self-cleaning properties and should be washed as little as possible.

In general, we recommend airing out our fur products well - the best way to do this is with fog or even snow for several hours. The following applies: the fur can become damp, but the leather should not become wet. If you then brush the lambskin product well in the mist or comb the snow-damp coat, this is the gentlest cleaning for the lambskin product. Then air well at room temperature and allow to dry completely - otherwise the leather may tarnish. In case of stubborn stains, you can treat the affected area with a very small amount of the special shampoo and cold water.