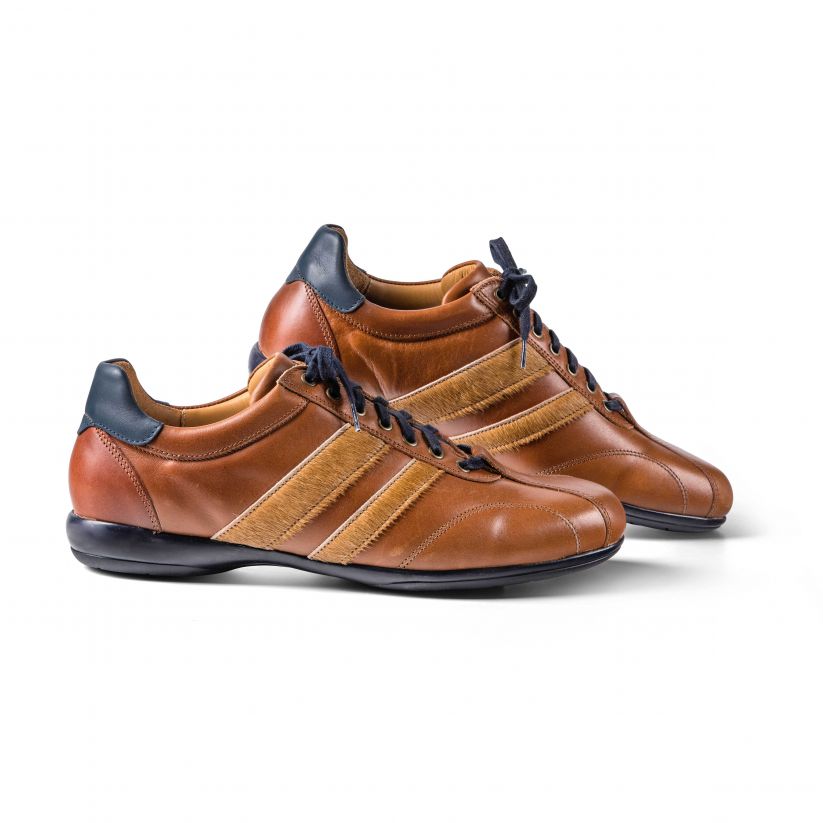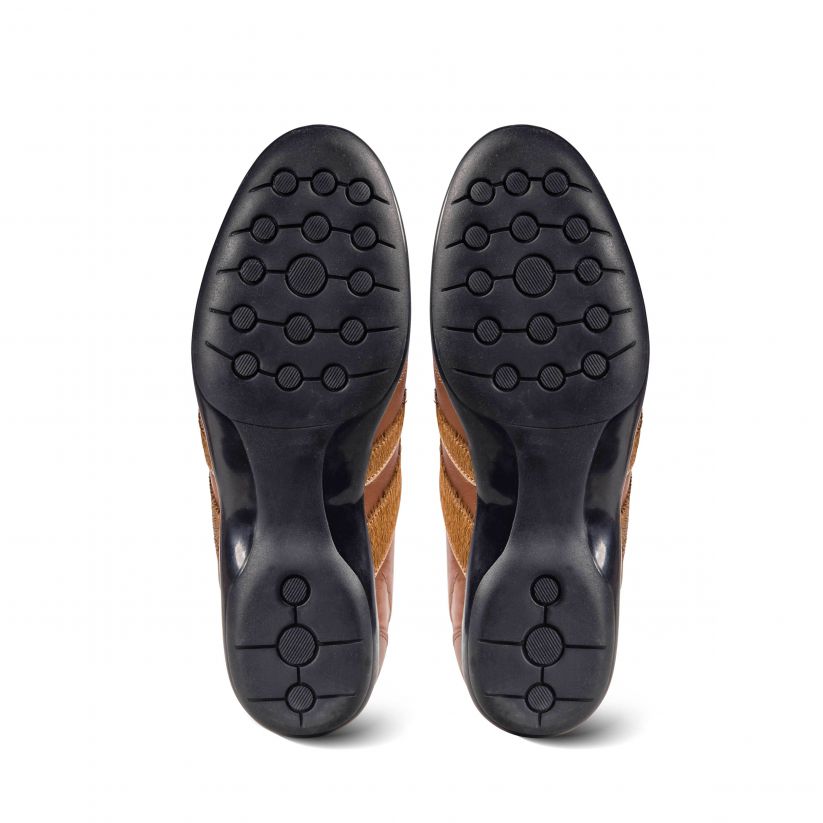 Monza Men's Shoes
Click & Collect available
No Click & Collect
Ready for pickup:
Fellshop Wien Mariahilferstrasse
Fellhof Einkaufswelt in Hof bei Salzburg
Ready for pickup in 3-5 business days:
Fellshop Wien Meidling
Fellshop Salzburg Getreidegasse
Fellhof Shop Wurzelstock Lienz
Fellshop Graz
Fellhof Shop Innsbruck
Available, ready for shipping 1-3 Werktage
14 days right of withdrawal
Sporty men's lace-up shoes with cool cowhide stripes
Are you on the search for a reliable men's shoe? Then our Monza model is just what you're looking for.
Uppers made of high-quality nubuck leather and eye-catching cowhide stripes make these casual lace-up shoes an elegant yet easy-going addition to any outfit.
A leather footbed ensures comfortable walking and sturdy rubber soles give these shoes a casual, sporty touch. These reddish-brown men's leather shoes also have many other great features: in summer hot, sweaty feet are especially unpleasant; leather absorbs moisture, whilst transporting it and slowly releasing it back outside. Plus, leather acts like air-con for the feet, is breathable and also keeps feet warm.
An investment in leather shoes is always worthwhile – with the right care, you can enjoy your leather shoes for many years to come.
Monza men's shoes with cowhide stripes
Upper material: nubuck leather and cowhide
Lining material: 100% leather
Insole: leather
Sole: sporty rubber sole
Colour: brown
Sizes: 41-46
Care instructions: Brush fur with a soft brush; leather elements can be greased.
Product number: 4209042
Für Flecken auf dem Stierfell kann ein leicht angefeuchtetes Tuch verwendet werden, um die entsprechende Stelle vorsichtig zu behandeln. Danach bei Zimmertemperatur gut lüften und vollständig auftrocknen lassen – ansonsten kann das Leder anlaufen.
Für die Pflege des Leders kannst du regelmäßig Lederfett bzw. Lederwachs oder auch Schuhcreme verwenden. Diese drei dienen nicht nur dem Schutz, sondern auch der Pflege des Leders. Beachte, dass Lederfett nur sehr sparsam verwendet werden sollte, da ansonsten Atmungsaktivität des Leders verloren gehen kann oder die Oberfläche zu klebrig wird und dadurch Fettflecken auf der übrigen Kleidung zurückbleiben.