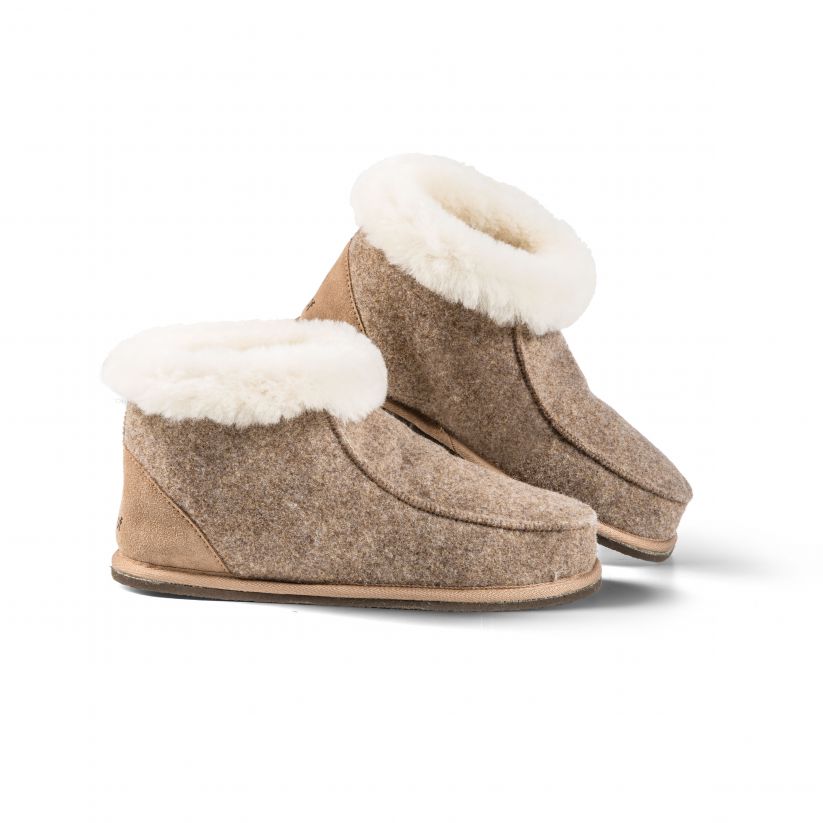 Hausschuh RELAX
This product is currently not in stock. Notify me once this product is shippable:
14 days right of withdrawal
Hüttenhausschuh RELAX
Unser Hüttenpatschen-Klassiker jetzt mit Woll-Filz, rutschfester Gummisohle und Lammfell
Zusätzlich zu unserem
klassischen Hüttenpatschen
gibt es mit dem Hüttenhausschuh RELAX eine neue Version mit vielen erprobten Eigenschaften und neuen Besonderheiten.
Modischer Woll-Filz und rutschfeste Gummisohle
Der Hüttenpatschen gehört zu den Fellhof-Bestsellern und ist der Liebling unserer Kunden. Jetzt gibt es den beliebten Hüttenhausschuh mit weichem Lammfell auch mit rutschfester Gummisohle und robustem Außenmaterial aus Woll-Filz.
Gemütlichkeit hat einen Namen: Fellhof-Hüttenhausschuhe mit 100 % Merino-Lammfell sind innen anschmiegsam und können dank der rutschfesten Gummisohle auch im Außenbereich getragen werden.
100% Schafwolle
Strapazierfähige Oberfläche aus Woll-Filz
Rutschfeste Gummisohle
Knöchelhoher Lammfellrand zum Aufstellen
Geschlossener Hausschuh
Gemütlicher Tragekomfort
Größen: 36-48
Farben: hellbraun-melange
Hüttenhausschuhe mit Lammfell für mehr Wohlbefinden
Bei der Wahl von gemütlichen Hüttenhausschuhen ist das anschmiegsame Naturmaterial Lammfell genau das Richtige. Das Lammfell Futter wärmt im Winter und verhindert Hitzestaus bei Wärme. Diese temperaturausgleichenden Eigenschaften haben wir den langen Fasern zu verdanken, die wie eine natürliche Klimaanlage agieren. Darüber hinaus ist Lammfell feuchtigkeitsregulierend, atmungsaktiv und hygienisch – was für Hausschuhe, die man täglich trägt, ein großer Vorteil ist.
Jetzt Hüttenhausschuhe mit Lammfell bestellen
Product number: 3103046
This item is not washable.

For stains, a slightly damp cloth can be used to gently treat the relevant area. Then air well at room temperature and allow to dry completely - otherwise the leather may tarnish (it will mould, like any natural material in a warm, damp environment).