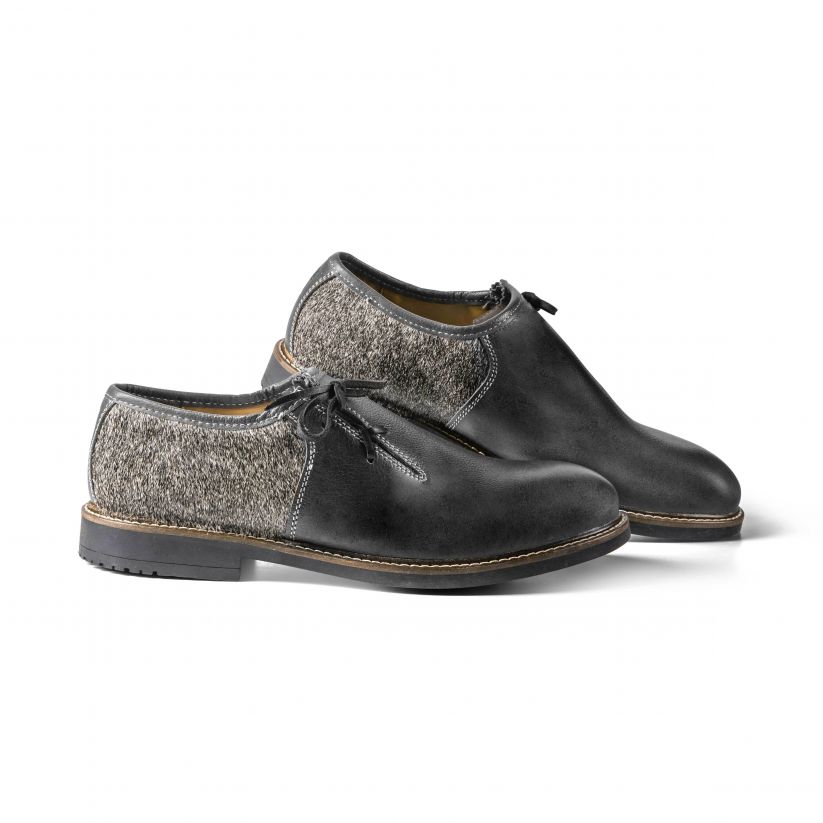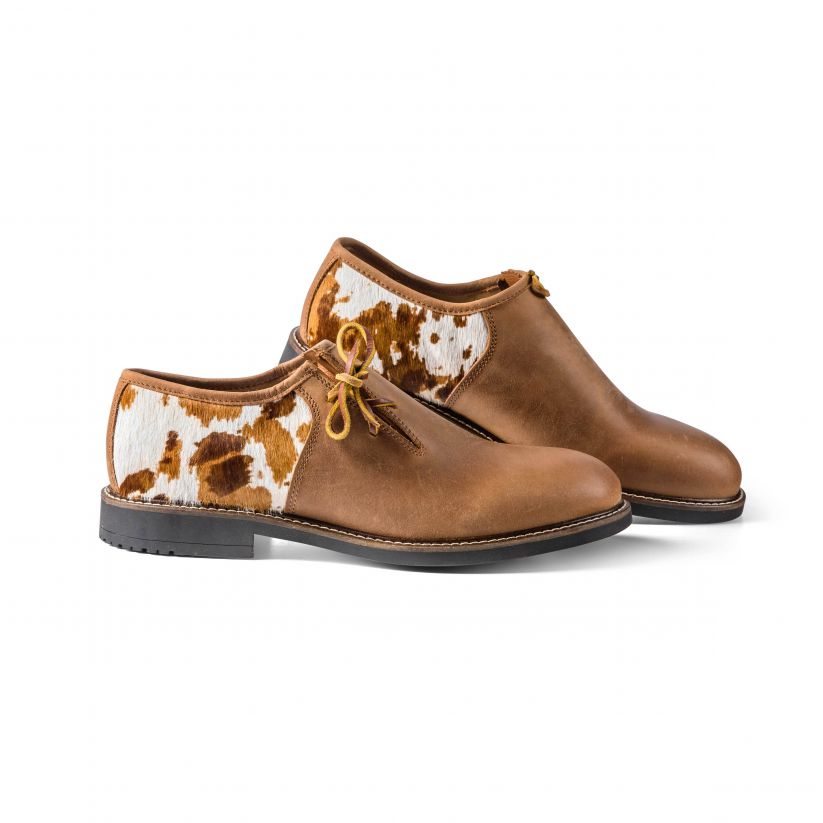 Ruperti Men's Haferl Shoes
€89.90
%
€159.00

incl. VAT excl. shipping costs
Cheapest price (30 Days) €89.90
Click & Collect available
No Click & Collect
Ready for pickup:
Fellhof Einkaufswelt in Hof bei Salzburg
Ready for pickup in 3-5 business days:
Fellshop Wien Mariahilferstrasse
Fellhof Shop Wurzelstock Lienz
Fellshop Graz
Fellhof Shop Innsbruck
Available, ready for shipping 1-3 Werktage
14 days right of withdrawal
Men's Haferl shoes with genuine cowhide: "strong – traditional"
Traditional yet trendy Haferl shoes with cowhide.
Our Ruperti Haferl shoes are made of high-quality nubuck leather. These traditional shoes are classic alpine footwear. Laces at the side give these shoes an authentic look. Deep treads mean these classic shoes can be worn just about anywhere – from harvest festivals to the beer garden.
These traditional Haferl shoes get their unique look from large cowhide panels at the heel. These beautiful alpine shoes with cowhide are the perfect complement to any traditional outfit – a must for every man!
Ruperti – traditional men's Haferl shoes with cowhide accents
Upper material: nubuck leather and genuine cowhide
Lining material: 100% genuine leather lining
Insole: leather
Sole: non-slip sole with deep treads
Laces at the side
Colours: brown, black
Sizes: 41-46
Each shoe is unique
Product number: 4216543
Für Flecken auf dem Stierfell kann ein leicht angefeuchtetes Tuch verwendet werden, um die entsprechende Stelle vorsichtig zu behandeln. Danach bei Zimmertemperatur gut lüften und vollständig auftrocknen lassen – ansonsten kann das Leder anlaufen.

Für die Pflege des Leders kannst du regelmäßig Lederfett bzw. Lederwachs oder auch Schuhcreme verwenden. Diese drei dienen nicht nur dem Schutz, sondern auch der Pflege des Leders. Beachte, dass Lederfett nur sehr sparsam verwendet werden sollte, da ansonsten Atmungsaktivität des Leders verloren gehen kann oder die Oberfläche zu klebrig wird und dadurch Fettflecken auf der übrigen Kleidung zurückbleiben.