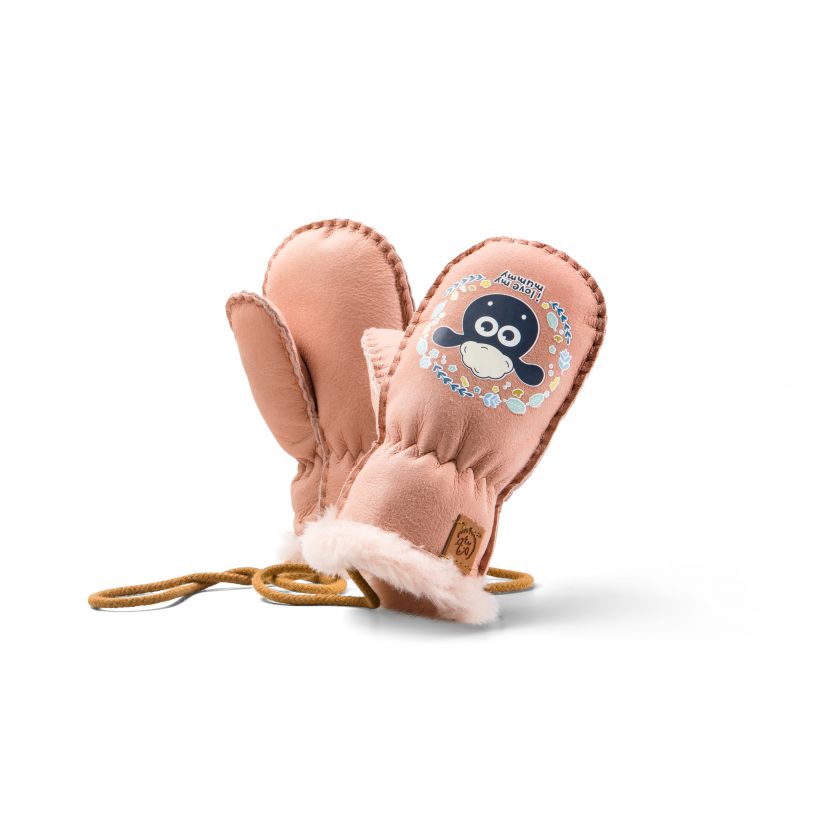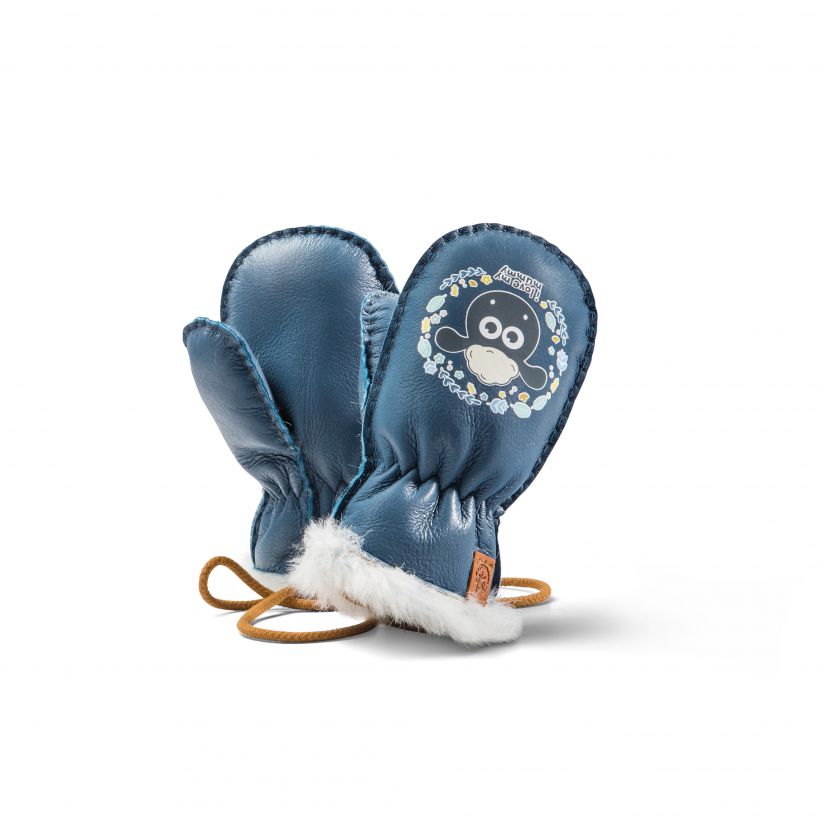 SHAUN Lambskin Baby Mittens
This product is currently not in stock. Notify me once this product is shippable:
14 days right of withdrawal
Reviews
5.00 /5.00 A
"Ich war auf der Suche nach Handschuhen, bei denen ich mir sicher sein kann, das meine Tochter diese anlässt. Das Logo von Shoun das Schafwar somit der verlockende Kauf. Mir selber war wichtig das die Handschuhe warm halten müssen und das diese nicht schnell verloren gehen. Diese Handschuhe halten definitiv warm und wer sie verliert ist selbst schuld :) . Also klare KAUFEMPFEHLUNG :) Lg Mandy"
Shaun the Sheep lambskin mittens for babies
Our Shaun the Sheep lambskin baby mits keeps little hands warm all winter!
These lambskin baby mittens are especially warm and simply adorable. Keep your little one's hands warm and dry. This material is especially skin-friendly, regulates temperature, and absorbs moisture without feeling damp. These mittens feature a Shaun the Sheep picture on the back of the mitten – Shaun is ready for whatever adventures your little one has in store! These baby mittens have a practical string – no more lost mittens!
Printed with Shaun the Sheep image
"I love my Mummy" text
Lining: 100% lambskin
Outer material: velour leather
Sizes: 1 and 2
Colours: cobalt blue, flamingo pink
Product number: 1424002
Grundsätzlich gilt: Nicht zu oft waschen! Lammfell ist selbst reinigend, schmutzabweisend und pflegeleicht.
Allgemeine Pflege: Regelmäßiges Bürsten und Aufschütteln helfen dabei, dass das Lammfell weich und flauschig bleibt. Auch bei leichten Flecken empfehlen wir das Fell gut durchzubürsten, die betroffene Stelle kann dabei zuvor leicht angefeuchtet werden. Generell empfehlen wir Fellprodukte regelmäßig gut auszulüften – am besten eignet sich hierfür Nebel, oder sogar Schnee für mehrere Stunden. Dabei gilt: das Fell kann feucht werden, das Leder sollte jedoch nicht nass werden.
Die Reinigung in der Waschmaschine: So selten wie möglich. Für die Reinigung empfehlen wir Handwäsche oder das Woll-/Handwaschprogramm der Waschmaschine kalt oder mit max. 30 Grad bei max. 600 Umdrehungen. Als Waschmittel raten wir ausschließlich zu PH- neutralem Spezial Lammfell-Shampoo.
Trocknen: Das Fell sollte zum Trocknen flach an einem luftigen Ort ausgebreitet werden, z.B. auf einem Wäscheständer am Balkon. Während der Trocknungsphase sollte das Lammfell noch in feuchtem Zustand in Form gezogen werden. Weder bei der Trocknung noch bei der Lagerung sollte der Fellsack direkter Sonneneinstrahlung ausgesetzt sein, auch die Nähe von künstlichen Wärmequellen (z. B. Heizung) vermeiden. Nicht im Wäschetrockner trocknen!
WICHTIG: Beim Fußsack Modell SÖLDEN die Magnetstreifen beim Waschen entfernen!