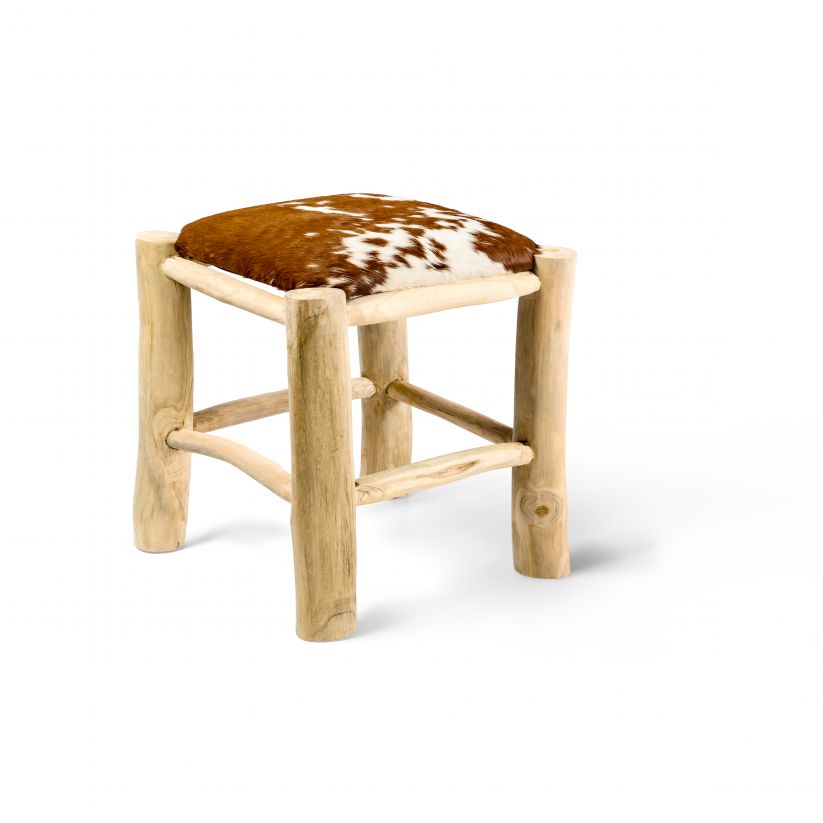 Stool, Brown-Mix
This product is currently not in stock. Notify me once this product is shippable:
14 days right of withdrawal
A cosy home starts with its furniture
Made of the finest bullhide and teakwood, each stool is unique. At 46 cm high, this stool makes the perfect seat.
100% bullhide
Rustic teakwood
Easy to move
Each stool is one-of-a-kind
Dimensions: 38x38x46 cm
Product number: 6905002
Grundsätzlich gilt: nicht zu oft reinigen - Kuhfelle sind Naturprodukte und selbst reinigend! Ein qualitativ hochwertiges Kuhfell behält seine Ausstrahlung auch ohne Pflegemittel über Jahre hinweg. In Verbindung mit frischer, sauerstoffhaltiger Luft (regelmäßiges Auslüften im Freien) reinigen sich Stier- bzw. Kuhfelle von selbst. Sie sind hygienisch und wirken antibakteriell.
Verzichte daher auf eine übermäßig gründliche Reinigung mit chemischen Reinigungsmitteln. Auf niedriger Stufe kannst du das Fell auch mit dem Staubsauger reinigen. Wenn du Flecken oder gröberen Schmutz vom Stierfell entfernen möchtest, verwende punktuell einen Schwamm mit warmen Wasser und etwas Neutralseife. Beachte: Das Leder sollte nicht durchnässt werden, sondern nur das Fell leicht anfeuchten- auf keinen Fall zu viel Wasser verwenden!