Rugs & Wild Game Hides
Soft rugs and beautiful wild game hides bring a touch of nature and uniqueness to your home! We invite you to browse our small selection of wide game hides and rugs.

Exquisite wild game hides and incredible rugs
Exquisite, high-quality and naturally unique: a wild game hide or beautiful rug creates a very special atmosphere in your home! Give your space a one-of-a-kind look – you'll be so glad you did! Choose a wild game hide or rug that suits your style and order online today!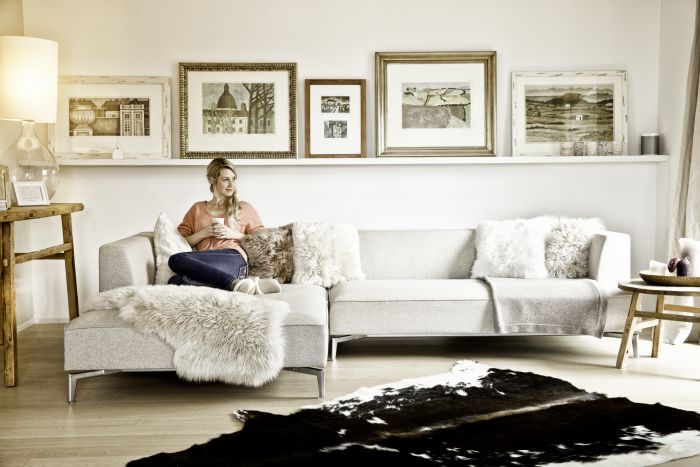 High-quality wild game hides & rugs
Rugs & wild game hides for a one-of-a-kind home
We have a selection of printed and natural hides. There's one thing that all of our wild game hides have in common: they are eye-catchers for any room. Style your hide as a rug, throw over a seat or couch, or hang on the wall.
Wild game hide rugs – for one-of-a-kind style

Our rugs are unique highlights for any space! Tri-colour or multi-colour, a Fellhof rug is something truly special. Our rugs are made using various hides in a patchwork design. Single squares of hide are sewn together to create a beautiful rug. Treat your home to one of these very special unique rugs!
High-quality wild game hides & rugs
You will love the premium quality of our hides. Since hides are purely natural products, neck folds or branding marks may be visible – these add to their individuality!


A wide range of lambskin and hide products

Premium quality: we use only top-quality, tested hides to make our products. See our excellent quality in our online shop: from clothing, footwear and accessories for men and women to slippers for kids, through to footmuffs and home décor including sheepskins, stools and plush lambskin bed underlays – we have something for everyone!
Find your favourites in our online shop and have them delivered right to your door!